Members of the Chinese national under 18 women's basketball team took time out of their South Pacific tour this week to give some tips to children from the Latter-day Saints' Fiji primary school.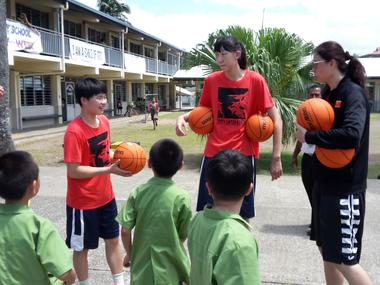 The team is on a three-nation tour of the Pacific.
Students were delighted to have the opportunity to train under the guidance of the Chinese national team which is ranked 9th in the FIBA world ranking.
The hour long clinic was facilitated by Basketball Fiji and interpretation was provided by four LDS Primary School students.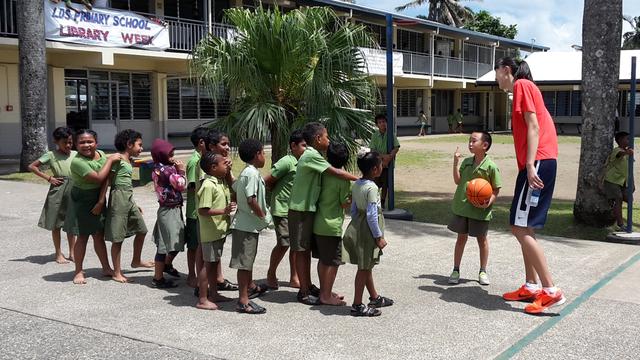 At the end of the clinic the three athletes and their coach were treated to light refreshments and were serenaded by the students who sang the LDS Primary School Song in appreciation for the clinic.
Principal Mereisi Talemaitoga said that the clinic was an ideal opportunity for the students to see the athletes as role models who are all focusing on completing high school while at the same time representing their country in basketball.
The visiting team recently completed an unbeaten six match tour of Australia, New Zealand and Fiji. The players and coaching staff return home to China tomorrow.
Watch a video about Mormons and education: