Ammon Betham is 16 years old and is the head boy for Upper Hutt College in Wellington, New Zealand. As head boy, he gets to create opportunities for himself and his classmates to increase their knowledge and expand their education.
For him, education is important in helping him navigate his future and reach his goals, some of which include becoming an architect and serving a two-year full-time mission.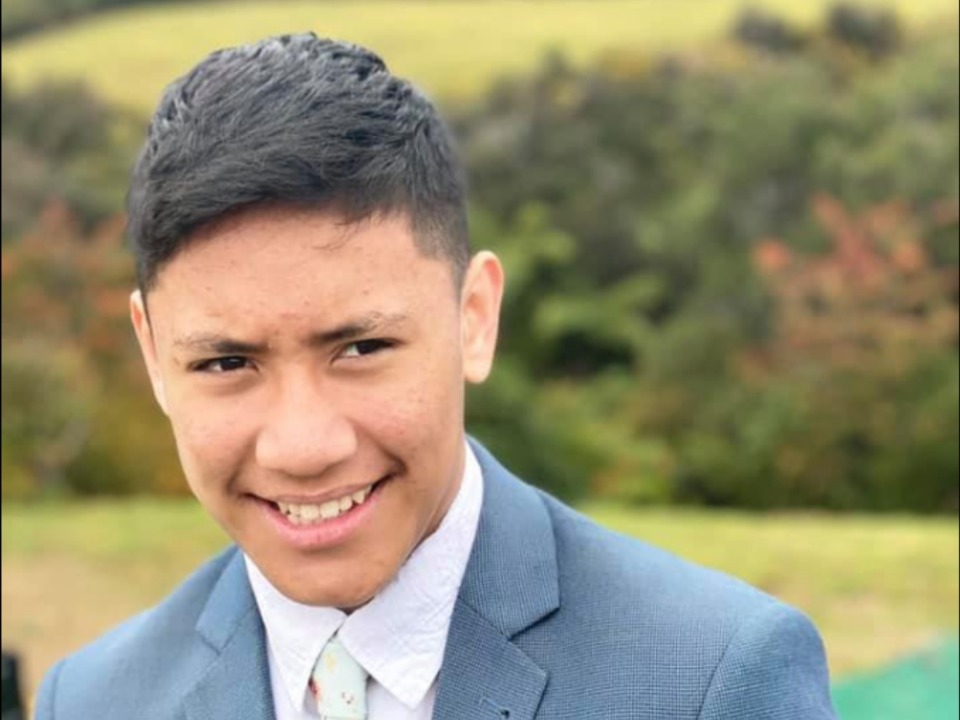 As head boy, he wants to be kind and positive towards others because he believes opportunities open up for those who are positive.  
He loves starting his morning by attending Seminary, the Church's youth education program. Seminary makes him happy and he said by starting out the day studying scriptures, he is able to better retain information while at school.  
"We are taught that the spirit helps us to remember, but this is my constant reminder that if I do my part, the Lord will do His, and remind [me] of my learning," he said. 
Betham quoted Doctrine and Covenants 130:18 which says: "Whatever principle of intelligence we attain unto in this life, it will rise with us in the resurrection." He takes this to mean that whatever he learns here on earth, will stay with him forever and help him build the kingdom of God.  
"The Holy Ghost is always there, and also Jesus Christ is always there to help," he said. "Education is all about applying knowledge and that's the same with spiritual knowledge as well." 
Lori Lowry is a seminary teacher in Rarotonga, Cook Islands. She said academic education gives everyone opportunities to expand their minds, but education is also a necessity to our own eternal progression. Education gives people a foundation so they can serve and help others which is what God has asked us to do in this life, she said.  
She quoted Doctrine and Covenants section 88, which says to seek learning from the best books, and she uses this scripture to emphasise the importance of education, both spiritual and temporal, in her and her students' lives.  
"I always teach my students that there is a spiritual nature in all learning," she said. In science, you conduct experiments to find out the truth, and spiritual knowledge is a similar seeking of the truth. "We need to have that spiritual education so we understand and learn how the Holy Ghost works and how we receive personal revelation. Once we have a basic academic understanding, that spiritual connection will help bring the temporal academics back to mind so we can succeed," she said. 
She said having spiritual and academic education can also help individuals understand where they personally fit into the Plan of Salvation. She said once people can understand where they fit into Heavenly Father's plan, it gives you a deeper reason and purpose to continue education throughout your life.  
Lowry said learning is the first step, "but we can't be afraid or scared to share what we have learned."
She referred to the story of Mary and Joseph finding Jesus teaching in the temple in Jerusalem at only twelve years old. She said that story is an example to us, and once we learn words of wisdom, we are called to share those with others, no matter how small or simple the learning is. 
She encourages students to keep Heavenly Father in the equation when learning, to read scriptures and to start school study sessions with a prayer. She emphasised continually feeding your mind with both spiritual and temporal knowledge to increase your understanding. 
"Your Heavenly Father needs you," she said. "What you do today, what you learn and study and how you treat others at school is important to Him."  
Lauren Woolley is a BYU student from Australia. Since she was a kid, she always loved reading and learning as she felt it opened up a world of opportunity for her to discover new things.  
Through a roundabout of events and after initially laughing at the idea of moving to America, she decided to attend Brigham Young University. She has enjoyed the increased amount of opportunity that BYU has offered her and she feels that at this point in her life, she needs to be in Utah.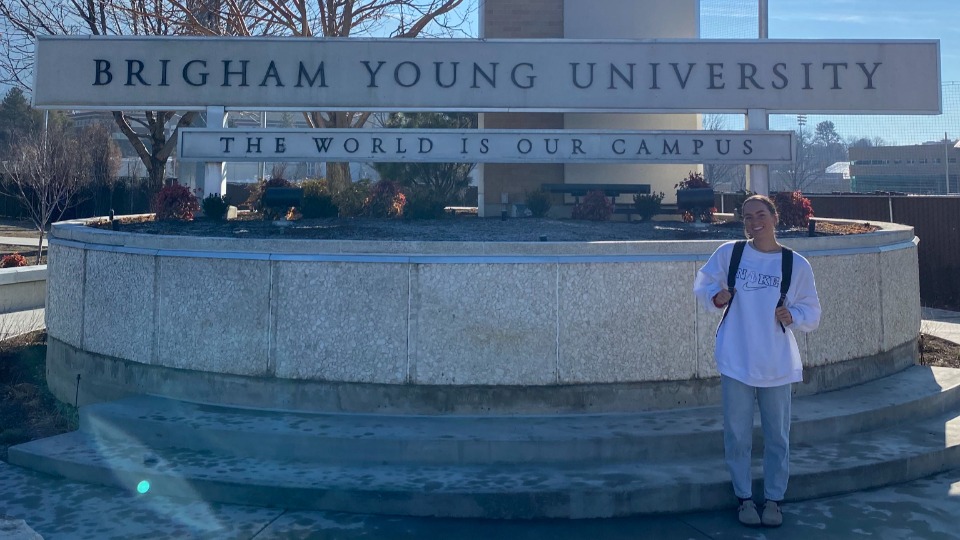 "BYU allows me to harness the talents and strengths that I have and branch out to new areas to build upon that. Without education, that wouldn't entirely be possible. Education isn't just schooling, but BYU has helped me branch out and push myself," she said. "Without education, we wouldn't get that extra little push."  
Woolley reflected on how the pressure of secular education can be stressful with always having a deadline for progression and success. Especially in university, students have only a semester to learn all the material required for the end of term exams. Spiritual education, however, doesn't have such harsh deadlines.  
"God gives us a lifetime to learn what we need to, and gives it to us in increments that He knows we are capable of handling and at the exact times we need it," she said.  
Spiritual learning for her keeps her balanced amid stress and is more self-motivating. "There is no one telling me I need to learn such and such about Christ or know a certain amount of doctrine by the end of the week." She carries that spiritual self-motivation into her academic studies.  
Woolley also said having the proximity of temples and mountains near BYU keeps her grounded in her spirituality. She said she can go to the temple at 7:30 in the morning before classes and work for the day, and then spend the evenings in the mountains pondering all she has learned that day, whether it's spiritual or secular. "It keeps me balanced, and I think that's really important," she said.  
The Church of Jesus Christ of Latter-day Saints values education and encourages its members to continually increase their knowledge throughout their life. The Church's website on education says: "God wants us to educate our minds, improve our skills, and perfect our abilities so we can be a better influence for good in the world, provide for ourselves, our family, and those in need, and build God's kingdom."