Trevor Beatson, president of the Kaikohe New Zealand Stake of The Church of Jesus Christ of Latter-day Saints, told attendees at a devotional on Sunday evening (30 July) that understanding and living by true principles and wholesome values can lift lives and entire communities.
New Zealand Members of Parliament, Kelvin Davis, Hone Harawira, and Pita Paraone; and local candidate Matt King, were among the guests at the devotional.
President Beatson thanked the guests and paid tribute to their wives, thanking them all for their service to New Zealand communities.
He noted that on a prior occasion he and Kelvin Davis had dropped in on a Latter-day Saint dance. Mr Davis observed that the youth were having good, clean fun and asked how the Church did it.
Using this forum to respond, President Beatson quoted the Church's first president, Joseph Smith: "We teach them correct principles and let them govern themselves."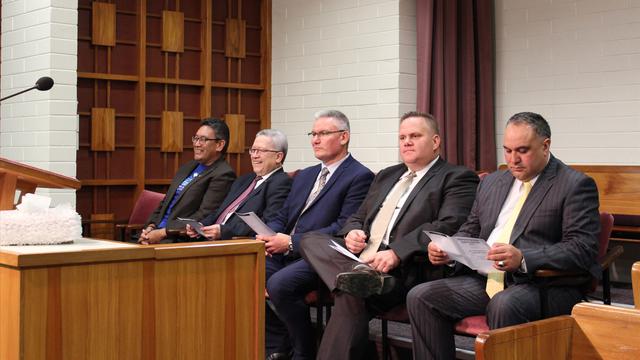 In his remarks, Kelvin Davis, MP for Te Taitokerau and new Deputy Leader of the Labour Party, encouraged those in attendance to seek education. He stressed the importance of remaining in school through to year 13 and invited parents to encourage their children to finish school.
He added that "education is more than just what you get at school. It is also what you get at home, on the Marae and in the wider world. It is the doorway to achieving dreams and aspirations."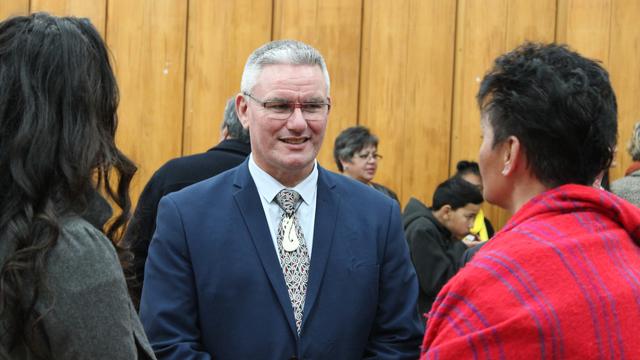 Hone Harawira, Leader of the Mana Party, encouraged service in our communities, suggesting that people "all have hopes and dreams for their children."
He added, "I think we all want the same things, some of us just don't know how to bring it about."
Pita Paraone, List MP for the New Zealand First Party, spoke about ways to strengthen homes and families. He paid tribute to his own father, indicating that it was his teachings that form the basis of who he is today.
Mr Paraone said that his father was "a great example of service."
He also suggested that people should enjoy life. "Your life is what you make of it," he said.
With respect to serving our communities, Matt King said, "Get out there and interact with the public and show them by example what you do and what your'e about. Mix as much as you can."
The Church of Jesus Christ of Latter-day Saints is politically neutral but encourages its members to be good citizens and find ways to serve others and improve their communities.