Three thought leaders from the South Pacific—Linda Folaumoetu'i, Juliet Chevallier-Watts and Sheikh Mohammad Amir—were among the presenters at this week's International Law and Religion Symposium at the J. Reuben Clark Law School at Brigham Young University in Provo, Utah, United States.
The theme of this, the 26th annual International Law and Religion Symposium, was "Human Dignity and Religious Freedom: Preventing and Responding to Persecution."
According to the International Center for Law and Religion Studies' website: "The 2019 Annual International Law and Religion Symposium focuses a light on persecution, with a particular emphasis on how implementing the concepts of human dignity and religious freedom can help prevent and respond to persecution worldwide."
Linda Folaumoetu'i is the Attorney-General of Tonga. In her presentation she noted that her country does not have many of the serious challenges faced by several other countries around the world with respect to restrictions on religious freedom or examples of religious persecution.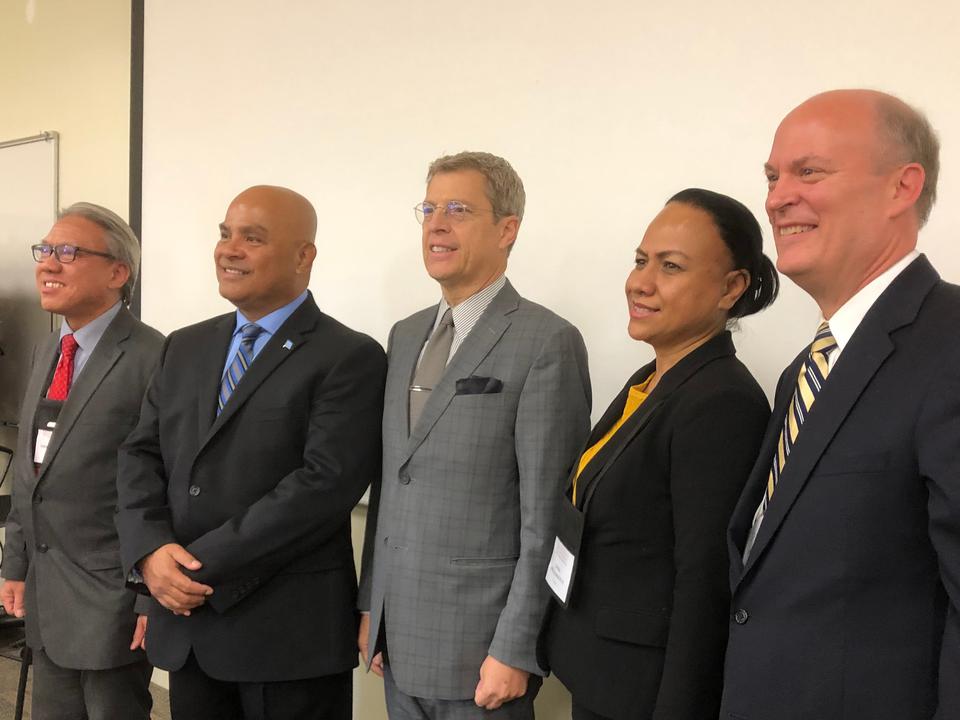 She shared that while most Tongans are devout Christians, there is a high degree of tolerance for individuals of other faiths or belief systems.
She cited the example of a person from another country who arrived in Tonga with a fake passport. While he was in custody and his case was being heard, many locals brought him food and provided other support.
This, Mrs Folaumoetu'i said, is typical of the Tongan way of acceptance of and service to others.
Juliet Chevallier-Watts is a Senior Lecturer in Law, Associate Dean of Research, and Associate Director of the Waikato Public Law and Policy Research Unit at Waikato University.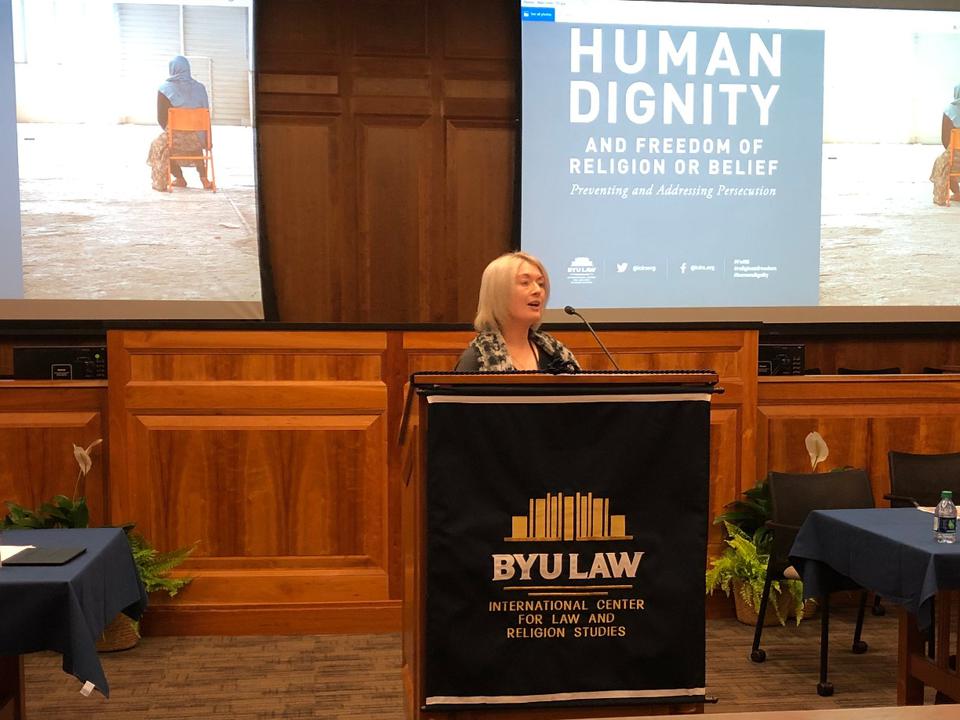 She spoke on the benefits of religiously-motivated charitable activities on economies and societies more broadly.
Sheikh Mohammad Amir is the Mufti of New Zealand as well as Chairman of the Board of Islamic Scholars of New Zealand.
Sheikh Amir spoke about the March 2019 shootings in two mosques in Christchurch. He said that we need to understand each other and our respective faiths to avoid similar events in the future.
In closing remarks, Professor Brett Scharffs, Director of the International Center for Law and Religion Studies, Rex E. Lee Chair and Professor of Law, J. Reuben Clark Law School, Brigham Young University, introduced the "Punta Del Este Declaration on Human Dignity for Everyone Everywhere" to attendees.
The document, reaffirming the 1948 Universal Declaration on Human Rights, was written by several scholars in 2018.
Elder K. Brett Nattress of the Pacific Area Presidency attended a luncheon in Salt Lake City with the International Law and Religion Symposium delegates on Wednesday the 9th of October, at the conclusion of the conference.
"Along with Elder Gary E. Stevenson of the Quorum of the Twelve Apostles, I was delighted to meet the delegates from the South Pacific," Elder Nattress said.
"Each one of them contributed to the symposium in thoughtful and constructive ways. We are grateful that they came to the symposium and hope to work with them in the future to do good in our Pacific communities."
Elder Nattress continued: "President Russell M. Nelson, the president of The Church of Jesus Christ of Latter-day Saints, spoke to the group at the luncheon. He expressed love and appreciation to them, inviting future collaboration in order to defend religious freedom and bless individuals and families around the world."
View recordings of selected International Law and Religion Symposium sessions here.
Brigham Young University is owned and operated by The Church of Jesus Christ of Latter-day Saints.
Photography by Brent Belnap, Matt Imbler and Anna Bryner of the International Center for Law and Religion Studies, J. Reuben Clark Law School, Brigham Young University