Sewing Machines Bring 'Showers of Blessings' to Samoan Village
LDS Charities recently partnered with the women's committee of the Church of the Nazarene (called "Showers of Blessings") to provide an area and equipment where women and young women in Salelesi village can learn to sew.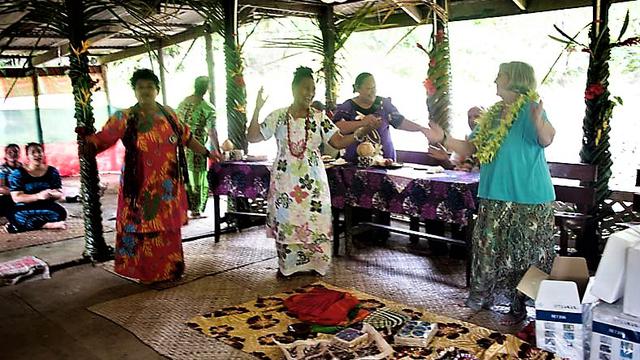 While attending a meeting at the Samoa Council of Churches, Mauga Reupena, wife of the Pastor of the Church of the Nazarene, met Elder O. Vincent Haleck of the Seventy and President of the Pacific Area of The Church of Jesus Christ of Latter-day Saints.
Mauga asked Elder Haleck what could be done to help the women in her church and village improve the lives of their families.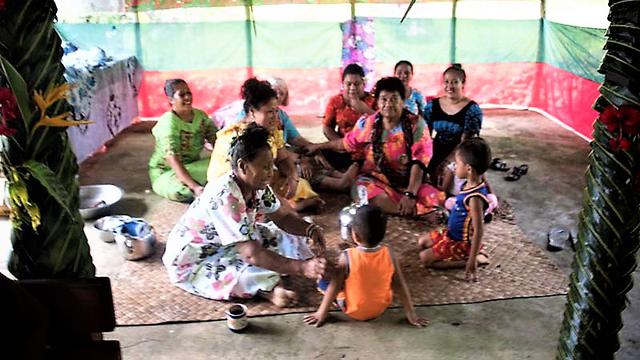 Elder Haleck suggested that she make a request to the Church's welfare office in Apia to see if LDS Charities (the charitable arm of the Church) could help.
Mauga submitted a request to Elder Meliula Fata, Area Seventy and Samoa Welfare Manager, seeking help for the women by providing sewing machines and overlock machines for the women of her village and church.
Latter-day Saint senior missionaries, Elder Cliff and Sister Kathleen Vellinga, met with Mauga Reupena and other members of the women's committee. They noted that after adding some electrical outlets, the women's committee house in the village would be appropriate for the sewing classroom. They also learned that Mauga had the skills to teach the other women how to sew.
The women's committee wanted to help the families of the village be able to sew clothing and other items, so they could save money for other basic needs such as food, electricity and school fees.
They also wanted to help the young women of the village learn a skill that could help them in their future lives. Due to financial difficulties some young women in the village had dropped out of school.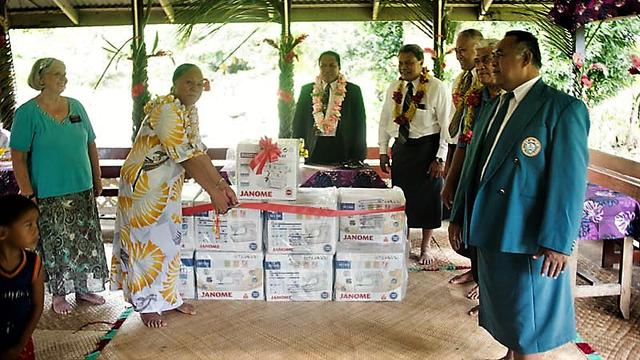 LDS Charities provided 13 sewing machines and one overlock machine and the Women's Committee provided the space for the classroom and prepared it by adding more electrical outlets, tables and chairs, and sewing tools.
Thus far this year LDS Charities has donated to 18 projects like this one to help the people of Samoa to be more self-reliant in their families and communities.