David and Stephanie Bell of Beenleigh, Queensland were looking for a different way to serve their community together as a couple when Stephanie suggested a service mission.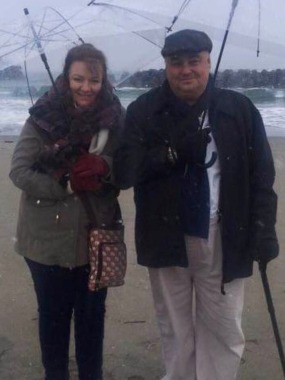 As a mature couple, the Bells serve the community by helping individuals enrolled in The Church of Jesus Christ of Latter-Day Saints' Addiction Recovery Programme. They help people break free from addictions with a focus on strengthening faith in Jesus Christ. The sessions are run online, which gives the couple flexibility to assist everyone, no matter where they are living. 
"We all in some way, have a debt of gratitude to our Father in Heaven. Serving is a real way to say, 'thank you'" Sister Bell says.
Service missions with The Church of Jesus Christ of Latter-day Saints give individuals and couples opportunities to support charitable, faith-based, and other community organisations near their homes.
 Tim Jack, a lay leader in the church of Jesus Christ of Latter-day Saints in Hobart, Tasmania, invited senior couples and singles to a devotional on service missions recently. Many were excited at the prospect of being able to serve locally and were interested to know what was possible. 
Melbourne couple, Nathan and Vernice Petty, who are nearing the end of their service mission, began working during the Covid Pandemic. Their original assignment was to teach the self-reliance courses to senior missionaries, but it didn't end there. They also help with mission flats and cars, support the inner-city congregations in their activities, and are available to support mission leaders with any arising needs.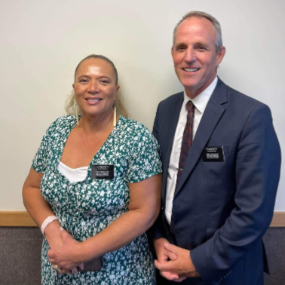 "Some full-time missionaries were in a car accident on loose gravel roads in a country area," Sister Petty recalls. "We were able to get to the scene before the leader in charge could arrive. It's great to be a help and resource to the mission president. We are helping anywhere and everywhere we're needed."
Elder Petty is semi-retired from corporate management work. Sister Petty is a music teacher and runs a basketball club. They are both heavily involved in their home congregation, and with their family of six children and six grandchildren.
Sister Petty says that she "can see the relevance and importance of doing a service mission."