Aiolupotea Sauimalae Malolo-Chu Ling was recently named as manager of The Church of Jesus Christ of Latter-day Saints' service centre in Samoa and American Samoa. Ms. Chu Ling is not just the first female Service Centre Manager in Samoa, she is the first female Service Centre Manager in the Pacific Area.
For the past seven years Malae had been serving as the service centre Finance Manager, but with a recent realignment of responsibilities throughout the Church's Pacific Area, she was asked to continue as Finance Manager but also appointed to assume the additional responsibility as Service Centre Manager. She replaces Denny Afualo, the last of five consecutive expatriates who served as Service Centre Managers in Samoa.
Hailing from the villages of Vaisala and Falelima Savaii, Malae was educated at Samoa College, received a Bachelor of Commerce Degree from the National University of Samoa and later obtained a Master's Degree in Business Administration from the University of the South Pacific. She is also a Certified Public Accountant. As part of her services for the local community, she is also a member of the Board of Directors for the Development Bank of Samoa.
Sauimalae and her husband, Pulotu Lyndon Chu Ling, stake president of the Upolu Malie Stake and the CEO of the Ministry of Commerce, Industry and Labour in Samoa, have six sons. She expressed appreciation for the help of her three oldest sons who have helped with her three younger sons, allowing her and Lyndon to both pursue their demanding careers and church callings.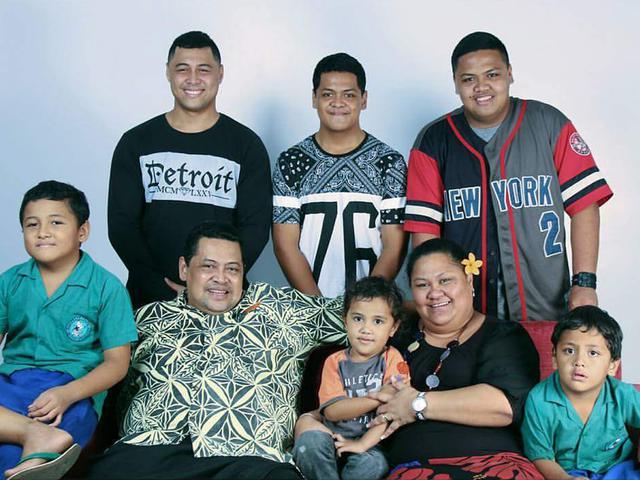 She enjoys working for the Church and says that it is a very pleasant and optimistic work environment.
The Samoa service centre is one of the seven (7) centres in the South Pacific. There are 90 employees working in the Samoa Service Centre, providing support services to the Church's priesthood leadership in Samoa and American Samoa.