A group of Christchurch residents are decorating their street as we approach Christmas.
Melanie and Jared Riwai-Couch, and some of their children, joined up with local missionaries from The Church of Jesus Christ of Latter-day Saints, Sister Leonie-Rose Whaanga and Sister Ashtyn Giles, to spread the good cheer with neighbours and passers-by.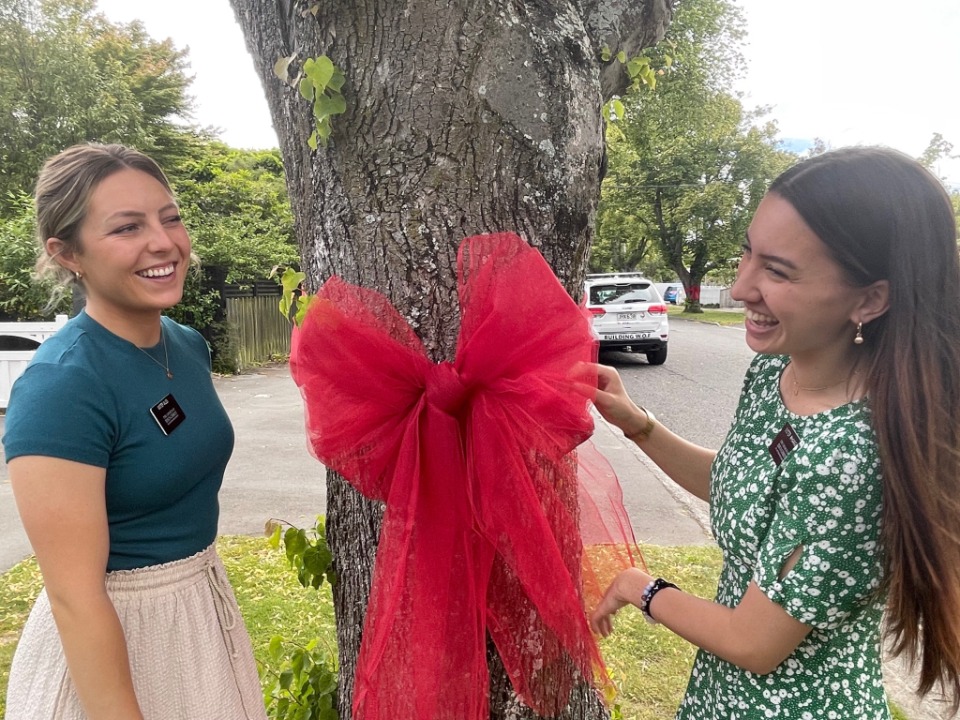 Acording to Jared, "It was a blessing not only to beautify our street, but to connect with neighbours. While we have lived here a long time and often give a wave or a smile, putting up the the tree bows and Light The World allowed us to have more meaningful conversations and learn more about each other in the spirit of Christmas."
The Riwai-Couch family and the young missionaries say they were inspired by the #LightTheWorld Christmas initiative, which invites people to remember Jesus Christ by loving and helping others.