On the 22nd of February 2023, Dr Melanie Riwai-Couch welcomed members of the International Advisory Council (IAC) of the International Center for Law and Religion Studies (ICLRS) at Brigham Young University, Provo to the Matthew Cowley Pacific Church History Centre in Hamilton.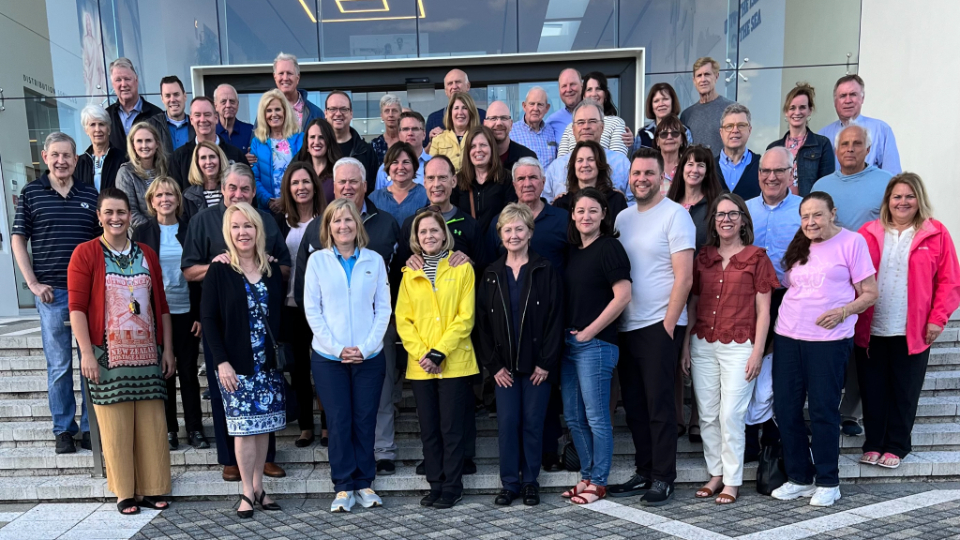 Brett G. Scharffs is Rex E. Lee Chair and Professor of Law at Brigham Young University's J. Reuben Clark Law School and Director of the Law School's International Center for Law and Religion Studies.
"The ICLRS has a global mission and a global scope," Scharffs said. "We look at how religion is regulated, and we work hard to improve the legal framework for the regulation of religion throughout the world. Our hope is to help secure the blessing of freedom of religion and belief for all people."
Riwai-Couch, Church history manager for The Church of Jesus Christ of Latter-day Saints in the Pacific, presented to the group a film titled "Building for Eternity." This film tells the story of labour missionaries who toiled for years to build the Church College of New Zealand and the Hamilton New Zealand Temple of The Church of Jesus Christ of Latter-day Saints.
"Learning about the labour missionaries was beautiful and moving," Scharffs added. "Focusing and helping the rising generation feel connected with their history is exactly the right perspective to have."
One attendee, Mary Clark, who is serving as a missionary with her husband in Auckland commented, "The presentation focused on how the service of the labour missionaries was an expression of their religious freedom.  They were free to love God, follow His son Jesus Christ, and serve their fellow men and women, in an environment of religious liberty.  As we defend and strengthen laws and societies that have religious freedom at their core, these kinds of miracles will follow: miracles of faith, sacrifice, love and service."
Long-time historians, Rangi and Victor Parker, also attended the event. Rangi Parker thanked the visitors who had ancestors who served Church missions in New Zealand. She credited these ancestors for blessing her life, her family members' lives, as well as others with the gospel of Jesus Christ.
In return, some of the guests expressed that they felt equally blessed by the men and women who sacrificed their time to help build the Hamilton Temple and Church College.
Allyson Egbert, a member of the visiting group, reflected on her experience in Hamilton. "What has been most meaningful to me is having the blessing to rub shoulders with those who have lived a deeply consecrated life in this area. I enjoy learning how the Lord navigates His purposes through those willing to be His hands and feet here on earth. To learn about the history of these miracles, specifically in New Zealand, is an honour."