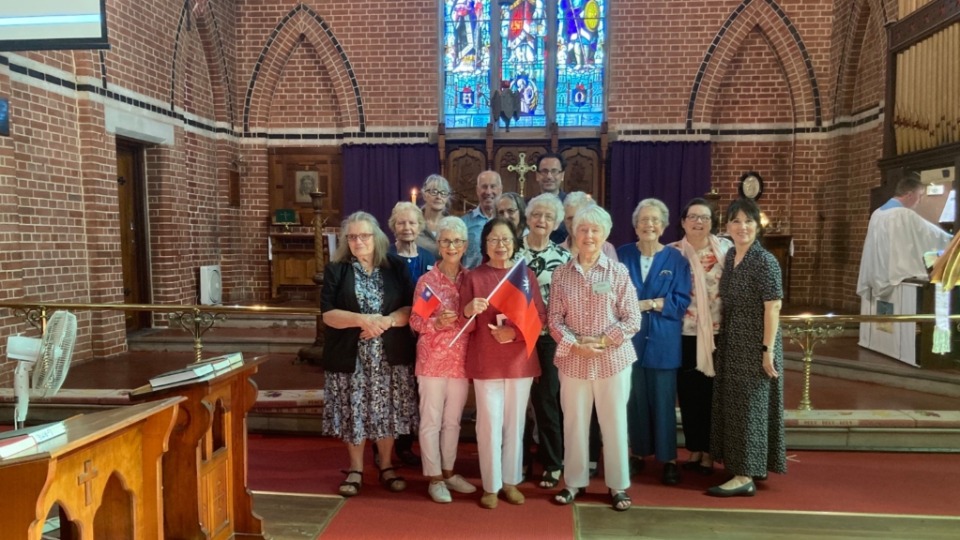 Women across the globe meet annually to affirm their faith in Jesus Christ, share their hopes and fears, their opportunities and needs. It is a movement that brings together women of various races, cultures, and traditions in an annual common day of prayer, as well as in closer fellowship, understanding and action throughout the year.
Held on the first Friday in March each year, the World Day of Prayer is the world's largest ecumenical laywomen's initiative. It is run under the motto "Informed Prayer and Prayerful Action," and is celebrated annually by Christian women in over 170 countries.
The Adelaide Australia celebration, organized by Lachlan Graham (St. Aidan's parishioner) took place at St. Aidan's Anglican Church, Payneham, South Australia on Friday 3 March 2023.
Caroline McIlwaine, a member of Adelaide's Firle congregation of The Church of Jesus Christ of Latter-day Saints, took part in the service for the seventh consecutive year.
 "It's so uplifting to join with other women whose faith in Jesus Christ leads them to take part in World Day of Prayer service each year," she says. "It feels like a reunion of friends, united in purpose."
McIlwaine continued: "It's about lifting burdens and easing some of the challenges that women and their families face in a specific country, and that's accomplished with prayer and offerings, through this wonderful initiative that happens in host churches around the world each March."
This year the service was written by women from Taiwan, whose country is among those benefitting from offerings and donations made during the World Day of Prayer.
According to McIlwaine, "Our hearts also connect with the women whose stories of struggle and faith are shared during the service. We focused on Taiwan this year, yet we are always inspired to look closely at the needs of our own communities as well."
Judith Lawry, from the Prospect congregation of The Church of Jesus Christ of Latter-day Saints, spoke at last year's Adelaide gathering.
Commenting on this year's gathering, she said, "We felt blessed to reunite with dear friends from our multifaith Christian community for the World Day of Prayer in 2023, hosted by St Aidan's Anglican Church. This year's theme is 'I have heard about your Faith,' from Ephesians 1:15-20."
She added, "During the service, prepared by the faith-filled women of Taiwan, we learned about Taiwan's rich history, geography, culture, and of the struggles the people of Taiwan have overcome, and are enduring. We felt a sweet spirit as we heard the experiences of five Taiwanese women whose Christian faith, love, dedication, service, and sacrifice have inspired and strengthened them to overcome adversity."
On this World Day of Prayer, women are encouraged to become aware of the whole world and no longer live in isolation; to be enriched by the faith experience of Christians of other countries and cultures, and to take up the burdens of other people and pray with and for them; and to become aware of their talents and use them in the service of society.
The March 2024 programme will be written by women in Palestine, with the theme, "I Beg You—Bear With One Another in Love."