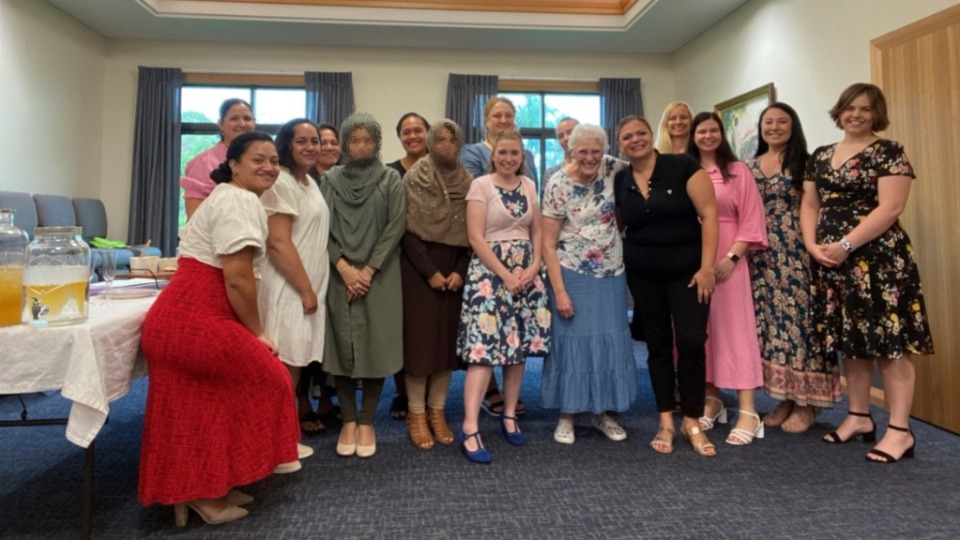 On Saturday 11th March, 2023, nestled between International Women's Day and the 181st anniversary of the establishment of the Relief Society of The Church of Jesus Christ of Latter-day Saints, faith and community leaders gathered in Loganholme, Queensland to celebrate the contributions women make to communities.
Katharine Case, a leader in the Church in Beenleigh, outlined the history of the Relief Society, explaining that "the purpose is exactly as it states in the title, a society to provide relief."
Drawing on the motto, Charity Never Faileth, she said "the Relief Society is more than a Sunday meeting, it is a worldwide network of women who work together to help others, following the example of Jesus Christ."
Taking the time to gather was more than a celebration, it was an opportunity to meet and build friendships. Representatives from the various organizations gathered over brunch to discuss how they could work together to inspire young leaders.
Other speakers included Councillor Miriam Stemp, Logan City Council, Division 10, and Kenny Duke, Senior Management of Settlement Services International, Logan Branch (SSI, formerly Access Community Services).
Councillor Stemp gave an insight into her role as a leader in the community and how she is inspired by the women that she works with every day, not only her colleagues, but the women she interacts with in the community.
Kenny spoke about her inspiration and why she enjoys her work, telling attendees of the help her family received when they arrived in Australia from El Salvador. She said that she wants to continue that work and help create a connected community.
Guests took the opportunity to tour the meetinghouse and made long lasting connections with each other, building friendships based in faith and forging forward together to create a more harmonious community.