Earlier this year volunteer dentists arrived in Tonga to help provide free dental care to all Tongans at the Liahona Dental Clinic.
The clinic is operated by The Church of Jesus Christ of Latter-day Saints and is staffed by full-time, unpaid missionaries, Dr. Stephen Johns and his wife, Sue Rae.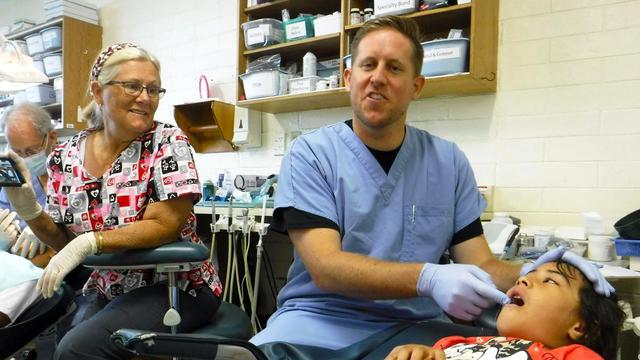 The added capacity afforded by the short-term volunteers, all of whom work without compensation, allowed the clinic to significantly increase the number of patients that could be treated. Joining Dr. and Mrs. Johns were eight volunteer dentists during the months of April through June, 2017.
All have travelled to Tonga at their own expense and spend or all their holidays working in the clinic without any form of compensation.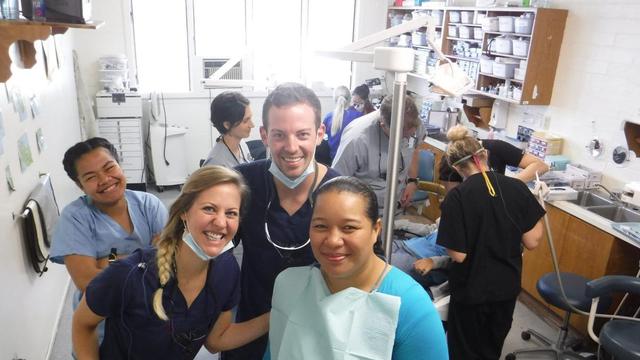 Additionally, doctors and students from the Mid-Western School of Dentistry travel to Tonga twice annually, for two weeks each time, bringing needed supplies and helping at the clinic.
For more than 18 years the clinic has been providing dental care to full-time and prospective missionaries, students and all Tongans.
With the help of the Church, Deseret International Foundation and donations from many dentists and dental supply companies, the clinic was originally established by Dr. Wayne R. Chisholm and his wife, Jeannine, in 1998. For the first 14 years, the clinic was staffed totally by volunteers.
In 2013, the Church began sending one full-time missionary (retired) couple at a time, providing great continuity along with the volunteer dentists. Many times the volunteer dentists bring their wives and/or families with them for anywhere from two weeks to a year.
Dr. and Mrs. Chisholm have been coordinating the volunteers as well as keeping their eyes out for others who may desire to fill full-time missions as dentists.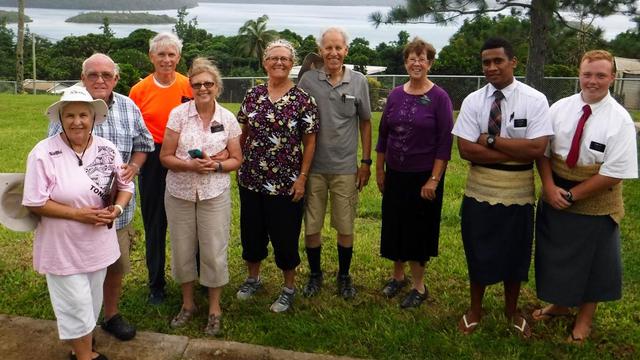 Dr. and Mrs. Johns accompanied by Dr. Glade Smith and his wife, Carolyn, Dr. Reed Preston and his wife, Karen, along with Karen Edwards travelled to Saineha School in Vava'u to provide dental services. There they taught classes on dental care and prevention of dental disease and performed dental screenings on the students.