Youth from the Opotoki Branch of The Church of Jesus Christ of Latter-day Saints recently prepared and laid a wreath at the town's cenotaph in honour of those who have fought and died for their country in war.
Adult member of the Opotiki Latter-day Saint congregation, Maraea Te Pou, helped teenager Abish Jones to create the wreath from grapevines, handmade flax flowers, conifer foliage and camellia.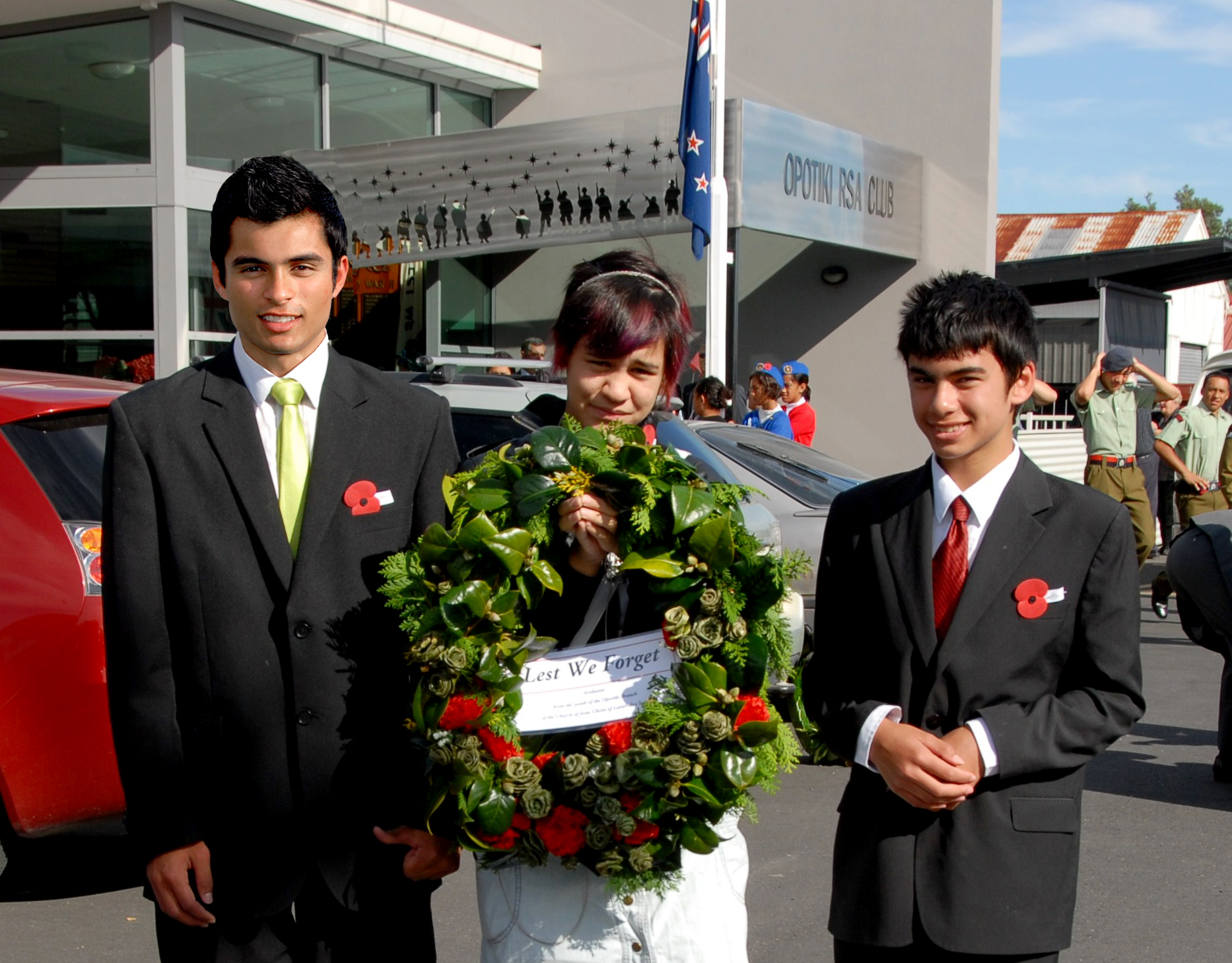 Young men helped carry the wreath and lay it down at the base of Opotoki's cenotaph in the town centre as part of the community's Anzac Day memorial service.
Latter-day Saints around the world participate in community events such as Anzac Day.