For Steve and Kathy Stebbings, of Auckland, New Zealand, the chance to serve fellow members of The Church of Jesus Christ of Latter-day Saints is "a choice and sacred blessing."
Steve Stebbings is an ordained patriarch in the Church. This means that he has the opportunity to offer special blessings to individuals who come recommended to him from their local congregation's minister (bishop).
"I have been ordained a patriarch and I give blessings to worthy members who would like to know what Heavenly Father provides them by way of His personal blessings for her or him," Brother Stebbings said.
Sister Stebbings has been called as a transcriber, and she types the recorded blessings so the person receiving the blessing can have a copy.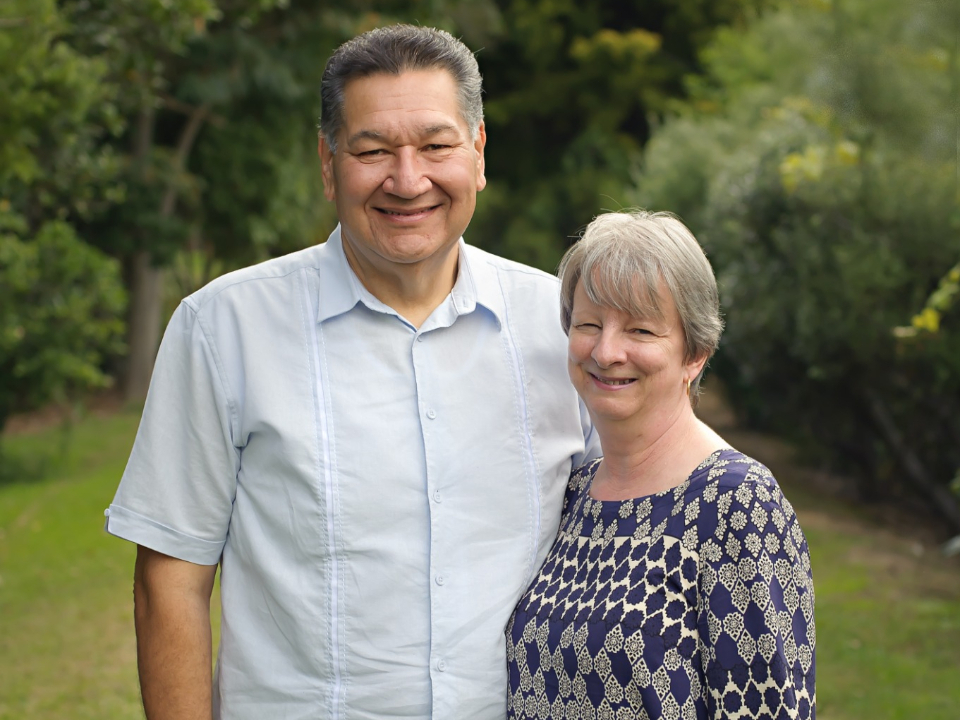 "We know that it is a sacred and choice blessing to help Heavenly Father, and be of service to His children," Brother Stebbings said.
"We get to meet many wonderful people. Having them in our home blesses us as they bring a special spirit when they come. It's a blessing to be able to rely solely upon Heavenly Father and the direction of the Holy Ghost as the blessing is given. Serving together with Kathy is a joy for us both."
The couple enjoy "spiritually feeling the love, empathy and care that Heavenly Father and Jesus Christ have for God's children," he says.
Brother Stebbings says that he and his wife love seeing the impact of a patriarchal blessing on a person, such as "peace, love, assurance that the Godhead is real, and that Heavenly Father and Jesus Christ know them, really know them intimately."
He says that individuals often receive blessings of health, guidance, spiritual gifts, warnings, and encouragement."
Brother Stebbings has some counsel for individuals considering receiving a patriarchal blessing.
"Pray to ask when you should receive your blessing. It is good when you are young but blessings are for all and age is not a barrier. Meet with your bishop and ask for an interview for a recommend. Ask your parents and youth leaders for guidance. Ask others how they feel their blessing has helped them. Read Church articles about patriarchal blessings."
"I would like to reassure everyone," he said, "that as a patriarch, I have never seen a negative blessing. There is no need to fear. It is not a crystal ball or fortune telling. Blessings are predicated on obedience to the commandments of God."
Church Newsroom states: "Patriarchal blessings are given to worthy members of the Church and contain personal counsel from God. A patriarchal blessing is intended to be a road map that helps guide a person through life. There is no set age for receiving a patriarchal blessing, but recipients need to be of sufficient age and maturity to understand its significance.
A patriarchal blessing is given by a patriarch, a man called by Church leaders to give such blessings. The patriarch places his hands on the head of the recipient and says the words he receives through divine revelation. The words of the blessing are transcribed so the recipient can have a written copy to study throughout his or her life. The Church also keeps a copy of the blessing in case it is ever lost."