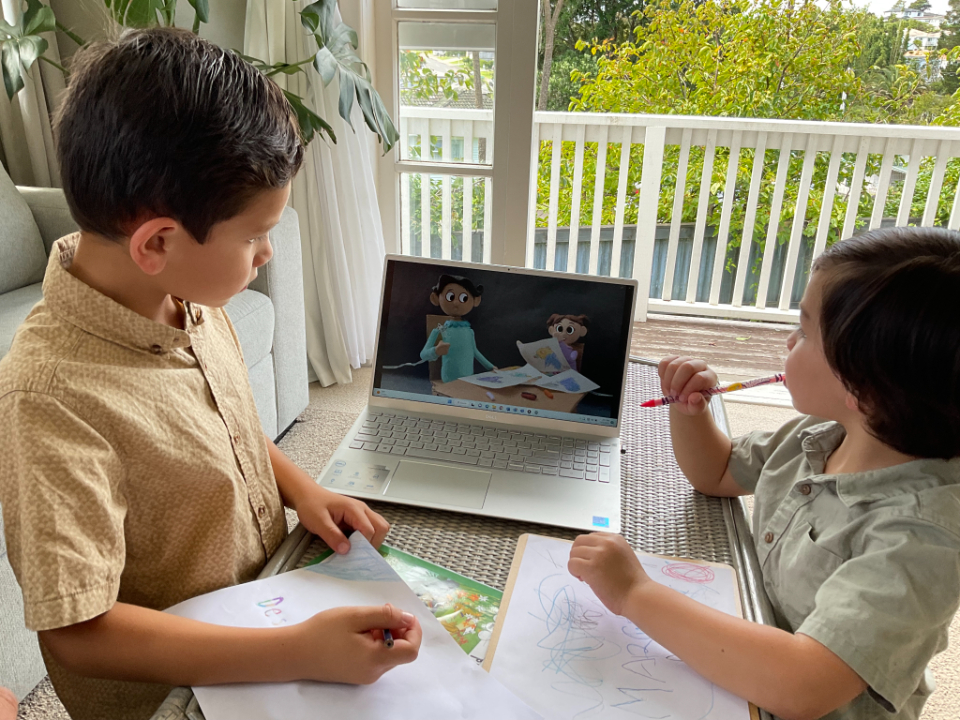 Young New Zealanders, Desmond, age 7, and his brother Marcel, age 4, watched the latest "Friend to Friend" broadcast from The Church of Jesus Christ of Latter-day Saints on Sunday 12 March. Auckland, New Zealand, 2023.
The video, titled, "We are God's Children," joyfully teaches of the Saviour's love and concern for all of God's children.
The engaging broadcast reminds youngsters that because of Jesus Christ, all His children will be resurrected and can return to Heavenly Father. Children are assured that Heavenly Father knows that they will make mistakes throughout their lives, but they are able to repent or change by trying to be more like the Saviour. He loves them and is ready to help them become a little better each day. They can also know that He will always love each one of them.
Parents Lorenzo and Chelsea Tarati enjoyed watching the broadcast at home with Desmond and Marcel. The boys shared what they learned:
"I am happy because I am a child of God."
"Heavenly Father loves me. Even if I'm weird, Heavenly Father still loves me."
"I feel calm and I feel peace when I say prayers."
"Heavenly Father is proud of me when I pray."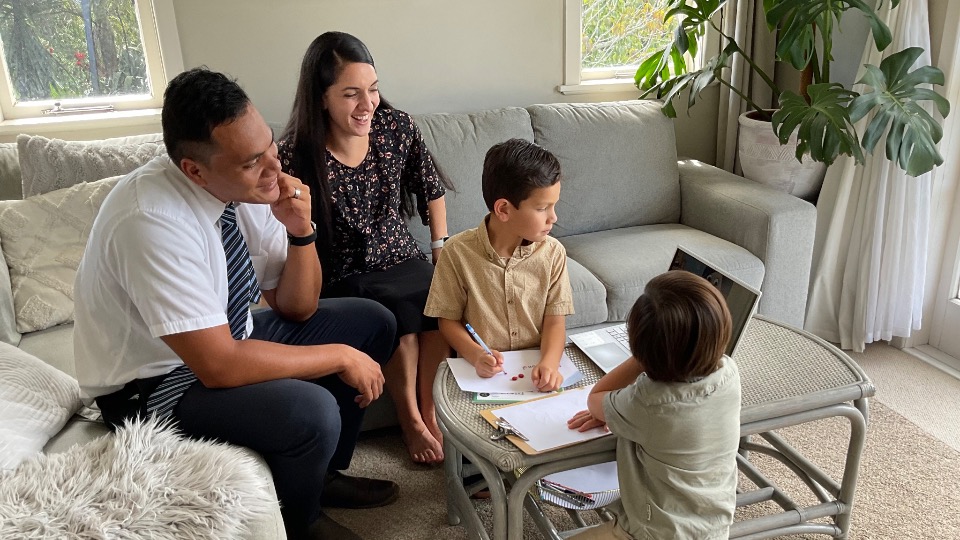 Chelsea expressed her gratitude for the Friend to Friend broadcast as it strengthened her children's love for the Saviour and generated gospel dialogue. "Watching with my sons opened up opportunities to ask questions, one being 'Do you love Jesus Christ and why?' Marcel's response was 'Yes! Jesus is my friend.' As we speak and learn more of Christ I'm sure this friendship will grow."
Chelsea continued, "I also love the message from this episode of Friend to Friend that although we are different, Heavenly Father loves us all. I pray that my boys will never forget this and that they will recognize their differences as strengths and find ways to bless the lives of others as unique children of God."
The broadcast can be watched here churchofjesuschrist.org