A new video about labour missionaries and the Hamilton New Zealand Temple will have its worldwide premiere at RootsTech 2022 this Friday morning (New Zealand time).
It will be shown at 2:00pm Mountain Standard Time (USA) on Thursday 3 March (10:00am New Zealand time on Friday 4 March 2022). It will be available for viewing on-demand anytime after the premiere on the RootsTech website.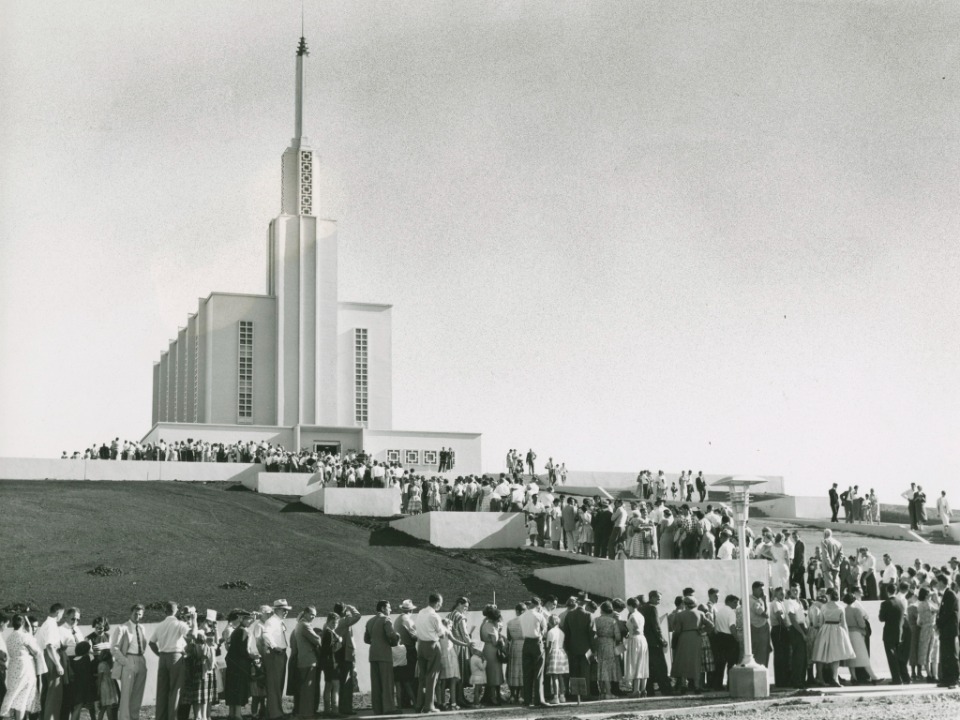 The film chronicles the construction of the Church College of New Zealand and the temple in Hamilton, New Zealand, by members of The Church of Jesus Christ of Latter-day Saints in the 1950s. Personal insights are shared by those who, as young men and young women, were called as labour missionaries. These faithful Latter-day Saints, along with Church members throughout the region who donated food, clothing, and other necessities, consecrated their time, talents, and resources to build a school and a temple that would benefit others for generations to come.
Dr Melanie Riwai-Couch, Church History manager for the Pacific region, said, "The film honours their sacrifices, which live on in the hearts and minds of those educated at the college and in the beautifully renovated temple that stands as a monument to their faith."
RootsTech welcomes millions of people worldwide to celebrate family at the world's largest family history conference.
According to the RootsTech website, "With thousands of classes, inspiring speakers, meaningful activities and joyful connections, RootsTech brings the human family together like no other event."