"Sweat means we are doing a favour to our hearts," according to Binoka Teburae, one of a number of Mormon volunteers who helped out at a local community centre last Saturday, 28 October.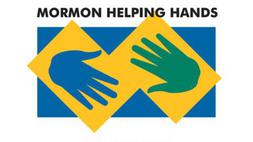 Early Saturday morning on the 28th of October 2017, members of The Church of Jesus Christ of Latter-day Saints traveled some distance from their home of Buota Village in Tarawa, Kiribati to a community known as Rootin te Kokona to participate in a "Mormon Helping Hands" service opportunity.
The area consisted of 15 households in the village of Bonriki.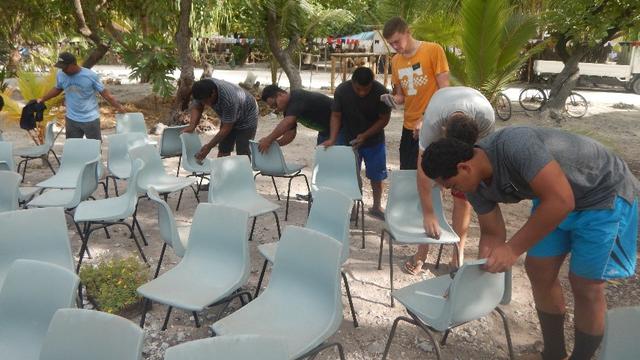 Their service started with a devotional. They then divided into four groups and began pulling weeds and grasses around the community meeting place. Other projects included trimming trees, sweeping and removing debris. Upon completion of the outside they then moved inside and pulled all the chairs out and did a thorough cleaning and dusting.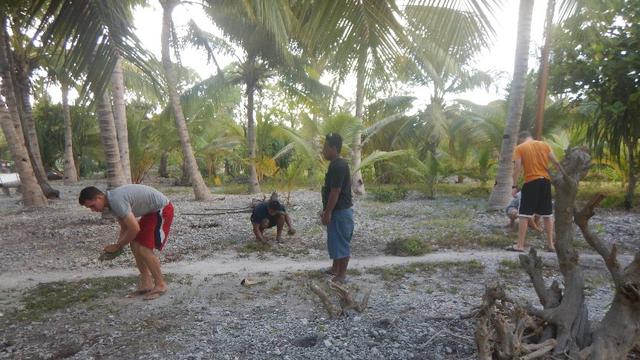 Their service work was swift and brief but was found very rewarding for all who participated. One reward, was the mingling with members of the Rootin te Kokona community.
Members of the 'Community' were all smiles when the project concluded. They were grateful for the beautiful surroundings and clean chairs. Words of appreciation were expressed by a member of the Rootin te Kokona community.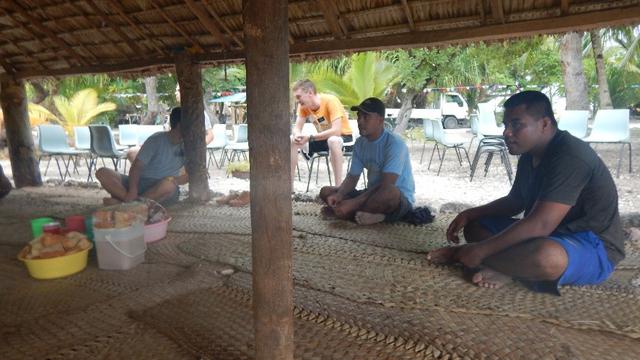 Read a story about '"Mormon Helping Hands" across the South Pacific.
Newsroom contributor: Ataake Tekanene