The Relief Society (women's auxiliary) of the Thornlie Ward (congregation) in Perth, Western Australia recently held a "trash and treasure" activity as a way for its members to share their resources with those who might be in need.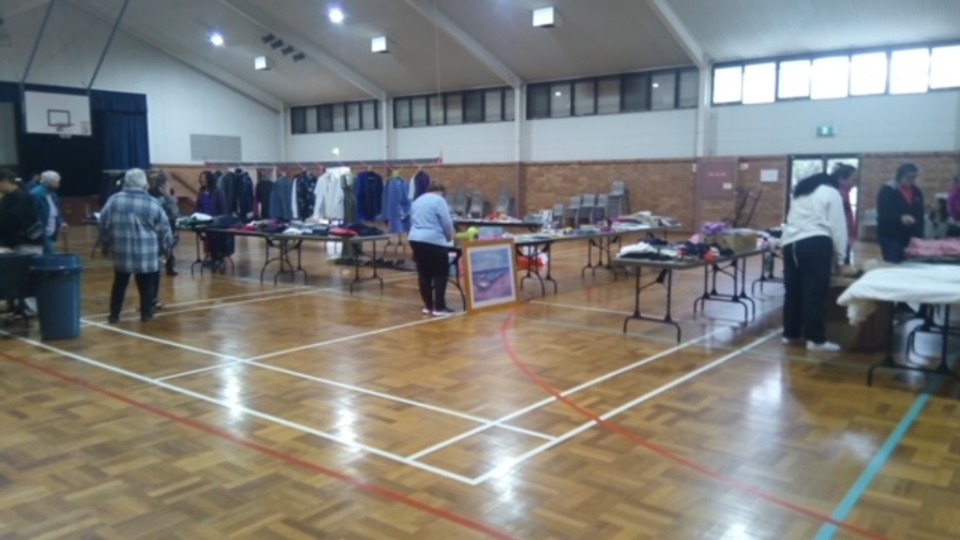 The 'give and take day' provided everyone with an incentive to spring-clean their homes to collect items they no longer wanted and bring them to the large hall of a local church meetinghouse, where they were sorted and displayed.
Donations consisted of clothing, shoes, kitchenware, bathroom and laundry items, linen, unwanted gifts and other household small goods.
Members of two congregations were then encouraged to take anything they wanted from the displays so the items would be recycled.
Many appreciated the opportunity to take home free things that they might not currently have the money to buy, due to financial difficulties, some which were caused by circumstances related to COVID.
At the end of the weekend, all the leftover clothing and other items were boxed and delivered to various charity groups, so nothing went to waste.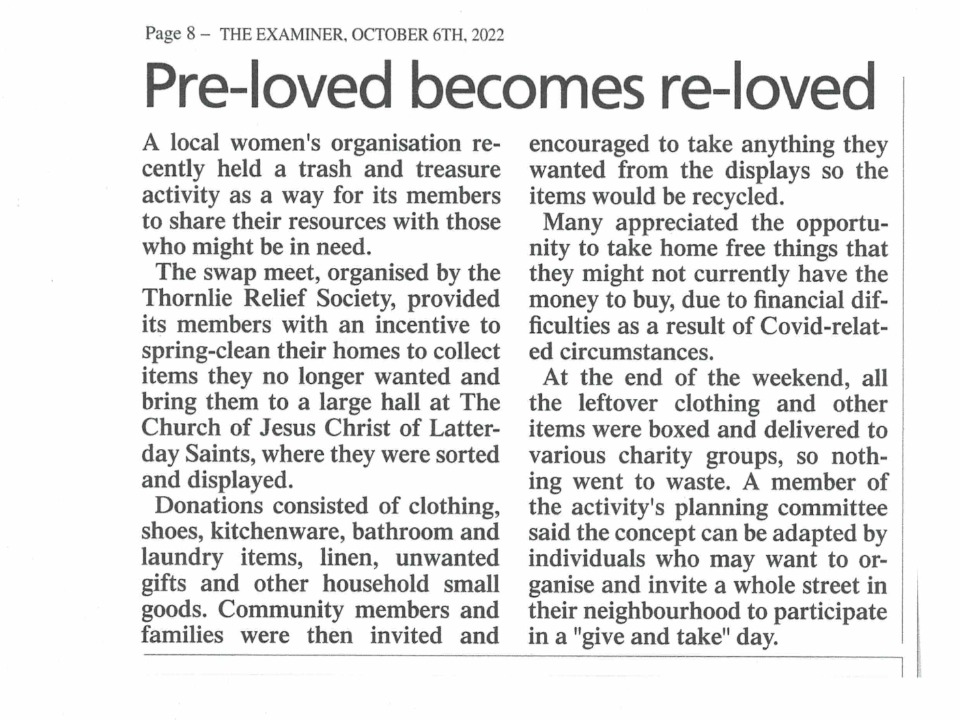 A Relief Society member of the activity's planning committee commented that "the ward is considering enlarging the event in the future. The concept can even be adapted by individuals who want to organize and invite a whole street in their neighbourhood to participate in a 'give and take' day."
She added, "If participants place free items on their driveways, it will enable community members to meet their neighbours and share their donated treasures with them. With a little effort, it can be a rewarding service project for all who wish to be involved."