Members and guests of The Church of Jesus Christ of Latter-day Saints from around Sydney gathered on Saturday 20 and Sunday 21 August for the first conference of the Sydney Australia North Stake of the Church.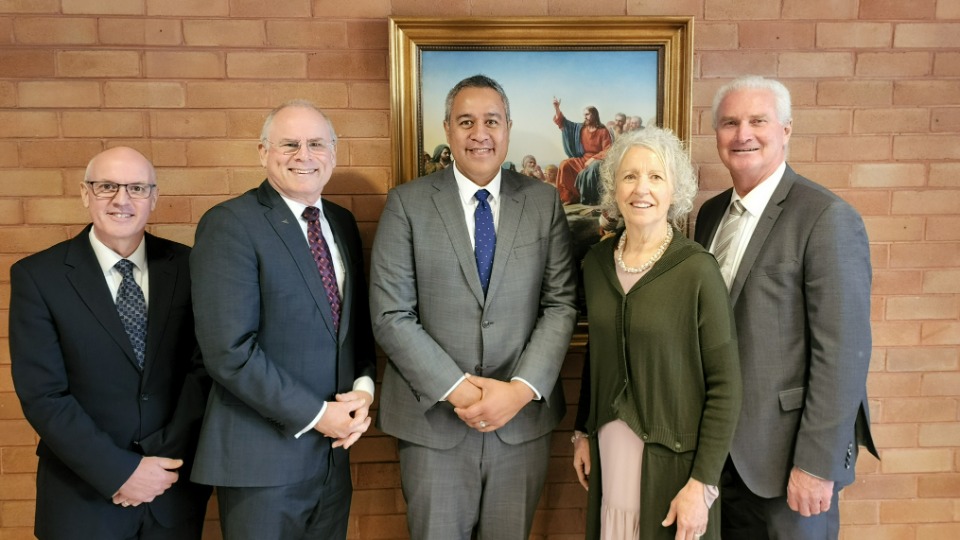 This included individuals and families from Freshwater, Greenwich, Harbour (young adults), Normanhurst, Ryde (Mandarin services), Ourimbah and Gosford congregations.
Elder Allistair Odgers, Area Seventy, presided at the conference. He was accompanied by his wife, Sister Noeline Odgers.
Bardia Paki, John Biddle and Adam Aalders make up the stake's leadership, or stake presidency. A stake is a Latter-day Saint group of congregations similar to a diocese.
Elder and Sister Odgers shared messages about the restored gospel of Jesus Christ with those in attendance.
President Paki shared the stake's focus with the audience, "Be joyfully bound to the Saviour through ordinances and covenants." (Romans 9:4, 1 Corinthians 11:2, Doctrine & Covenants 84:19-20). A unifying presence was felt by all who attended.
Each ward (or congregation) offers programs for all ages: Nursery from 18months, Primary 3-11 years, Youth 12-17 years, Young single adults 18-30, and adults.
"Anyone is welcomed and invited to come and learn more about our Christian beliefs and join in our extra weekly activities for youth and young single adults," said President Paki.


Travelling members of the Church, or visitors, can find their nearest meetinghouse here. Mandarin language services are held at the Ryde meetinghouse.