Members of diverse cultures and religions gathered in the Melbourne suburb of Melton at a multifaith
dinner celebrating the ten-year anniversary of the Melton Interfaith Network (MIN), on Friday, 8
September 2023.

Two members of The Church of Jesus Christ of Latter-day Saints have been instrumental in leading this
organization, now going ten years strong. 

David Cowan, who currently works as the Church's assistant regional communications director for
Victoria and Tasmania has served as the President of the MIN four of the ten years it has been in operation. 
 
In his speech during the dinner, David counselled, "We learn as we seek to understand rather than seeking to be understood." 

Also serving on the board of directors while working in Church communications is Yvette Barnes, who
organized a children's choir for this event.  The children sang lyrics reflecting "The Goldlen Rule" to the tune of "I Am a Child of God".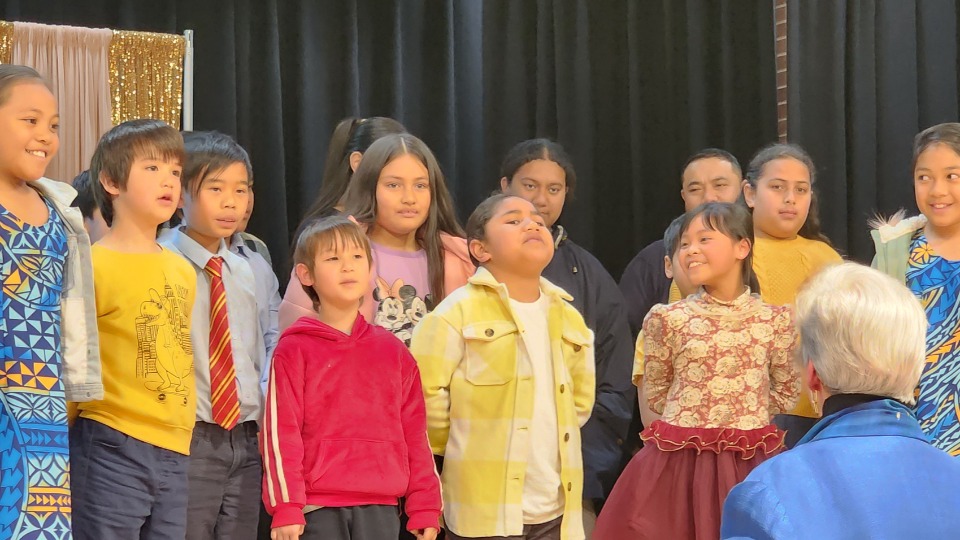 Then, as instrumental music played in the background, people of different faiths talked about their version of "The Golden Rule." For example: 
 
The word 'Islam' means peace. Muslims believe that the most honourable among us are those who treat
others best. 
  
Buddhists find inner peace and happiness by letting go of attachments and being kind and compassionate. 
  
The Sikh's have a strong sense of selfless service in their faith. They thank God, act morally and ethically and help all people.
  
Yvette explained that Christians have the example of Jesus Christ to show them how to be kind. Then a
group of children sang a song entitled, "I'll Walk with You." 

The keynote speaker was Tania Meltic, who is working on an international peace initiative and teaches
post graduate students about peace and conflict. "What sustains people in communities is finding ways
to co-exist peacefully. Our stories are stories of resilience and hope," she said. 

"We all have challenges, but we find ways to move forward to sustain our physical, mental, spiritual, and emotional lives," Meltic continued. "We need one another and sustain one another when we're
challenged. Let people know how you manage." 

The evening concluded with a cultural dance from the south of India, which expressed themes of
Hinduism. Then a group of Sikh martial artists took the stage, closing the event with energy and
enthusiasm. 

This multifaith dinner highlighted the inherent goodness of people, regardless of cultural or religious
background. In seeking to be unified with all of God's children, beauty and strength are found in diversity.