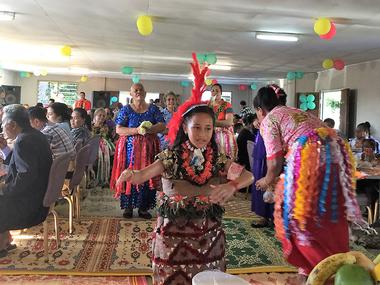 On April 24, 2017 a ceremony was held in connection with turning over the Makaunga Water Project to the community. The engine and pump were started and fresh water flowed into eagerly waiting hands. 
Labor for the project was provided by the community and the engine and pump were donated by LDS Charities, the humanitarian arm of The Church of Jesus Christ of Latter-day Saints. The labor provided by the community included a building and fenced enclosure for the equipment provided by LDS Charities.
Humanitarian projects are intended to: 1)promote self-reliance, 2) be sustainable and 3) provide opportunities for service by the beneficiaries and others.  For water projects like this one, the community is asked to have a functioning water committee that collects money from the people who will use the water to pay for maintenance, replacement and other necessary operating expenses.
Makaunga is a village located on the East end of Tongatapu, the main island of the Kingdom of Tonga.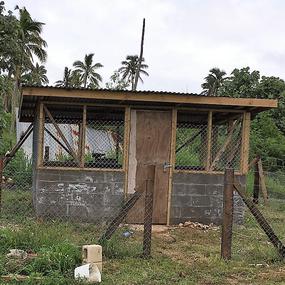 The program and celebration were planned and provided by the community.  Prayers and Speeches were offered by Town officers as well as members of many different religions represented in the community.   Hymns were sung and a great feast was prepared with wonderful music, dancing and entertainment.