This Christmas, 14-year-old Sofi Turavu received a gift that will not only will help her develop her musical talents, but which will also bring joy to her entire church congregation.
Senior missionaries from The Church of Jesus Christ of Latter-day Saints have teamed up with the Harman Music Education Fund to help individuals interested in learning how to play the keyboard.
They do this through offering music lessons and assisting with applications for keyboards.
Sofi was granted her own keyboard.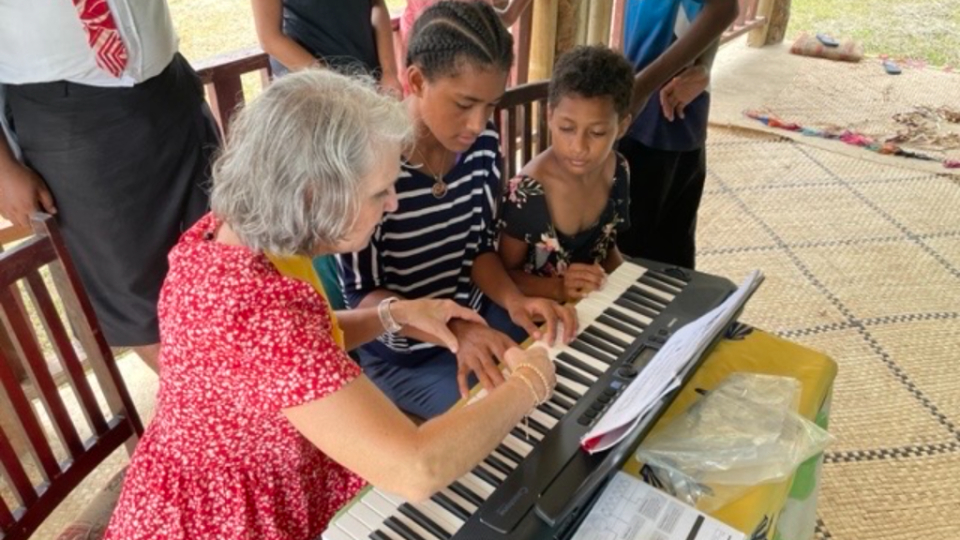 Already, Sofi's gift is meaningful to her and others. On Christmas day, Sofi will play the piano for the first time, for her church congregation.
Sofi's small congregation, tucked away in Korovou village in Fiji, has not had anyone with enough music training to play the piano for Sabbath worship.
When senior missionary, Sister Rhonda Roper, was asked to attend the Korovou Branch, she was able to step in to play the piano, thus enhancing the experience for worshippers.
Sophie noticed the difference the accompaniment made and asked Sister Roper to teach her to play.
Every Sunday, after the church meetings, Sister Roper taught beginner piano lessons on the keyboard in the chapel. Sofi, although young, demonstrated a determination to learn and to stick with her lessons in order to serve her congregation one day.
The Turavu family gathered around Sofi, when a mysterious big box gaily wrapped in Christmas paper was brought into their home. They celebrated as they watched Sofi unwrap a keyboard of her very own to enjoy and to improve her musical skills.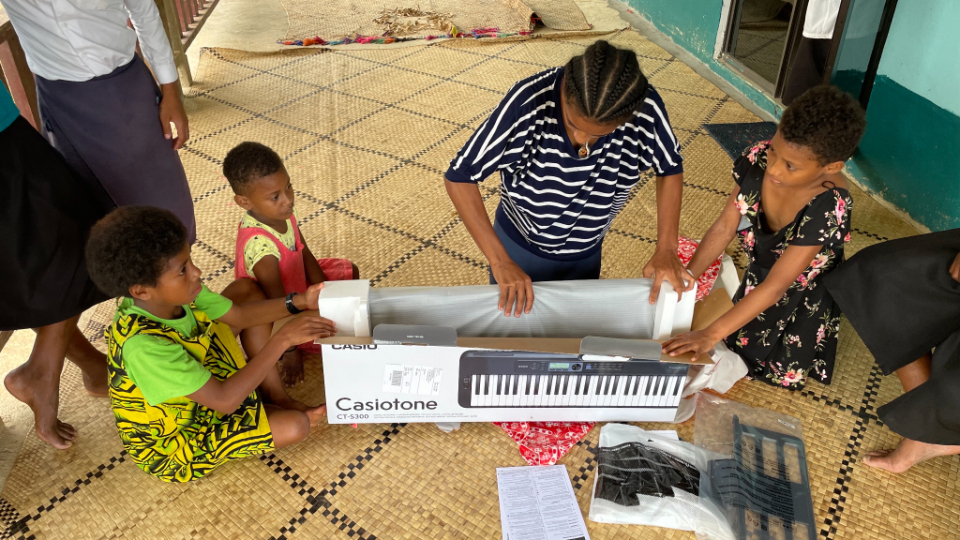 Sophie's mother, Emma, has loved hearing her children singing Christmas carols with Sofi accompanying them on the keyboard.
She said, "Sofi is playing so well and now she is teaching her sisters. I never dreamed one of my daughters would be able to play the piano or that we would have a piano in our home!"
Soon, with a little more practice, Sofi will be playing hymns for her congregation every Sunday.
Sofi will be a light in her village as she shares her new talent. It has all been made possible through the love of a senior missionary and a wonderful music program.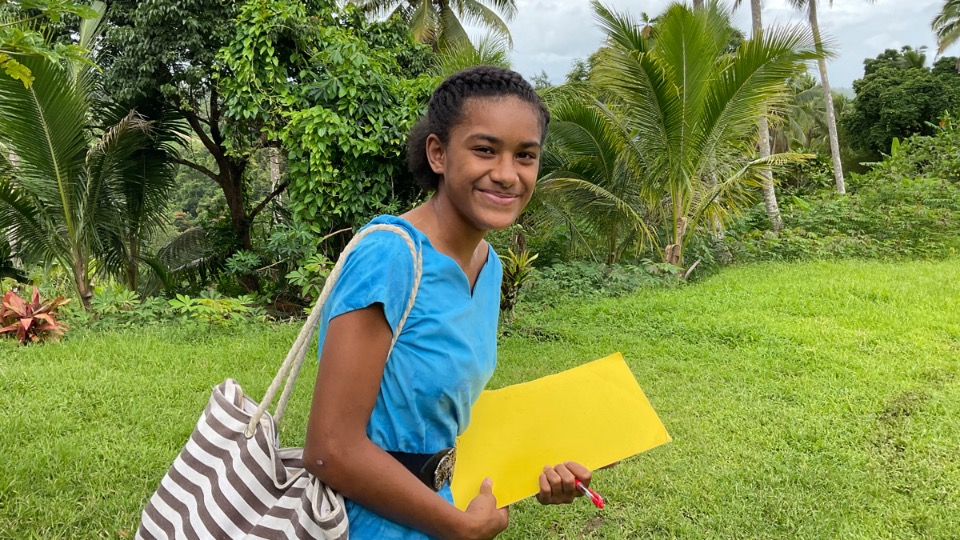 Music is an integral part of worship in The Church of Jesus Christ of Latter-day Saints. Beautiful hymns invite a sacred spirit and teach doctrinal truths in a way that touches and lifts hearts. All Sunday worship services include hymns that connect the worshipper to Jesus Christ and to a loving Heavenly Father in a more profound way than words can alone.