Members of The Church of Jesus Christ of Latter-day Saints participated in ANZAC Day services in Australia, New Zealand, Papua New Guinea and other countries today, honouring current and past servicemen and women.
17-year-old Aucklander, William Good, joined with other young Latter-day Saints this morning to have breakfast together, and then to attend an ANZAC Day service in Browns Bay.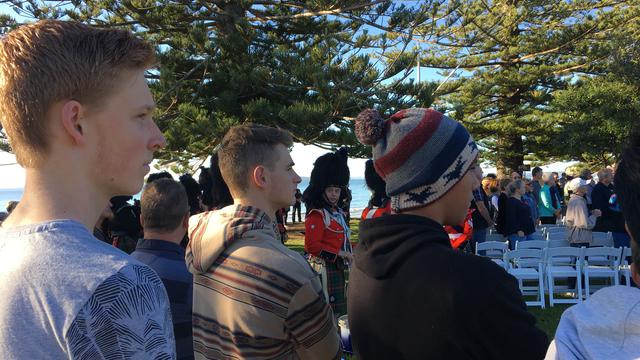 He said he enjoyed and felt moved at the Anzac service, watching the servicemen and women on parade, singing along with the hymns and hearing the speeches.
"I think it is definitely something we should do again."
Harrison Clarke, 17, said, "Anzac Day is an awesome reminder of how lucky I am and how I will probably not need to make the same sacrifice for freedom. It reminds me of the Saviour as he sacrificed for us so we could have the benefit of repentance and the Atonement."
In Port Moresby, Papua New Guinea, Latter-day Saint leader, Elder Robert J. Dudfield, joined other guests in laying wreaths at the nation's Bomana War Cemetery during a dawn service today.
"ANZAC" stands for Australian and New Zealand Army Corps. ANZAC Day is commemorated in Australia, New Zealand, Papua New Guinea and other locations.
Watch an ANZAC Day video, titled, "We will remember them."