The Kiribati Government provides free healthcare to its citizens through a network of 100 health clinics throughout the country.
Government employed medical assistants treat minor injuries, clean wounds and dispense medications such as aspirin and antibiotics at the clinics. Patients that require more extensive care are given a note of referral to the local hospital.
The Bonriki Clinic, currently under construction, is among the 100 health clinics in Kiribati.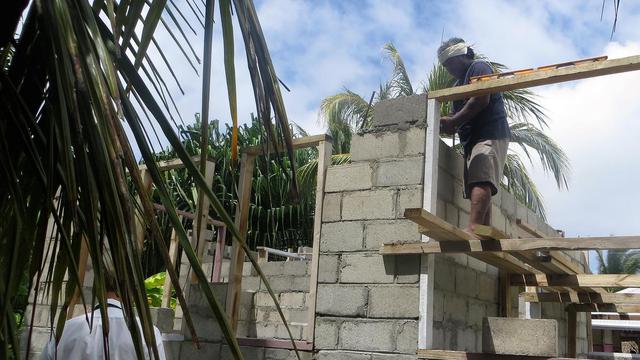 As funding ran out before construction on the clinic could be completed, LDS Charities (the welfare arm of The Church of Jesus Christ of Latter-day Saints) and volunteers from local Latter-day Saint congregations, are finishing construction so local residents can receive medical care.