25 young adults from the Auckland New Zealand Harbour Stake of The Church of Jesus Christ of Latter-day Saints gave up three hours of their Saturday morning last weekend to provide assistance at the Auckland City Mission.
According to the Auckland City Mission's website, "The Mission has a proud history of serving people who have been marginalised through poverty, ill health, addiction and/or trauma."
Broken into three groups, the young people sorted clothes, assembled furniture, and stacked food shelves.
The service project was part of a weekend of activities for the young members of the stake.  A Latter-day Saint stake is a group of wards (congregations) in a geographical location.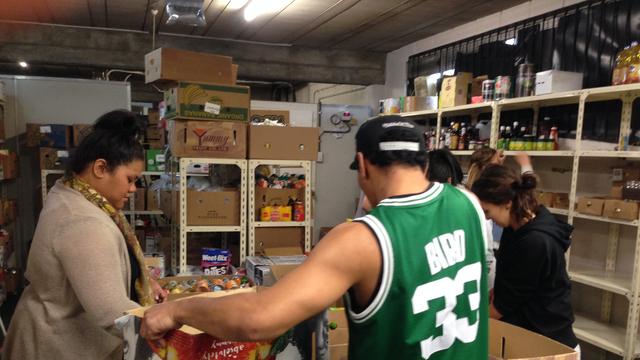 The weekend commenced on Friday night with a dance followed by a number of both service and fun activities over the weekend.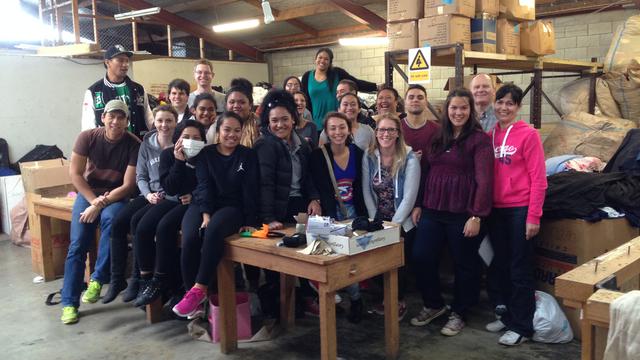 Some of the activities included: writing to Latter-day Saint missionaries from Auckland but serving in other parts of the country or overseas; roller blading; and attending Sunday Church services. The final activity was a group discussion about missionary service, Latter-day Saint temples, and marriage.
Paul Bennallack, who with his wife Andrea helped out on the day, said, "The service project at the Auckland City Mission was a great opportunity to help in a small way those who are having challenges or difficulties in their lives. All who attended felt uplifted and thankful for the opportunity to help."
"We're very grateful for the Auckland City Mission and for all they are doing to relieve suffering and support people in need. We hope to bring more groups of volunteers to lend a hand in the future," he said.