Auckland young adult, Veronica, joined with other young Latter-day Saints recently to share their feelings about faith and family on a Facebook video.
"I enjoy music. I believe music can transcend the boundaries of social bias, race and religion," she says in the video.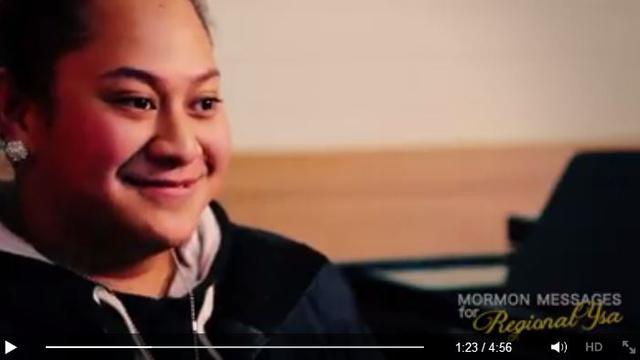 Music also enables a person to "share the love of Christ" and "feel the love that our Heavenly Father has for us." 
For Veronica, music helps you to "share things that you may not be able to say with words...it can help people feel your love for them and your love for others."
Watch the video produced by young members of the Church from the Auckland New Zealand Mt Roskill Stake and posted on Facebook.
Watch Mormon Messages produced by The Church of Jesus Christ of Latter-day Saints.