Elder Monte Thomson and his wife Sister Rissa Marie Thomson are serving as full-time humanitarian missionaries for The Church of Jesus Christ of Latter-day Saints in the Kingdom of Tonga.
When most people in their age bracket are settling into retirement, these two energetic seniors are out ploughing fields, teaching locals how to plant gardens, and repairing and maintaining farm equipment.
Recently they left the tractor and plough behind to accept an award, on behalf of LDS Charities, from His Majesty King Tupou VI.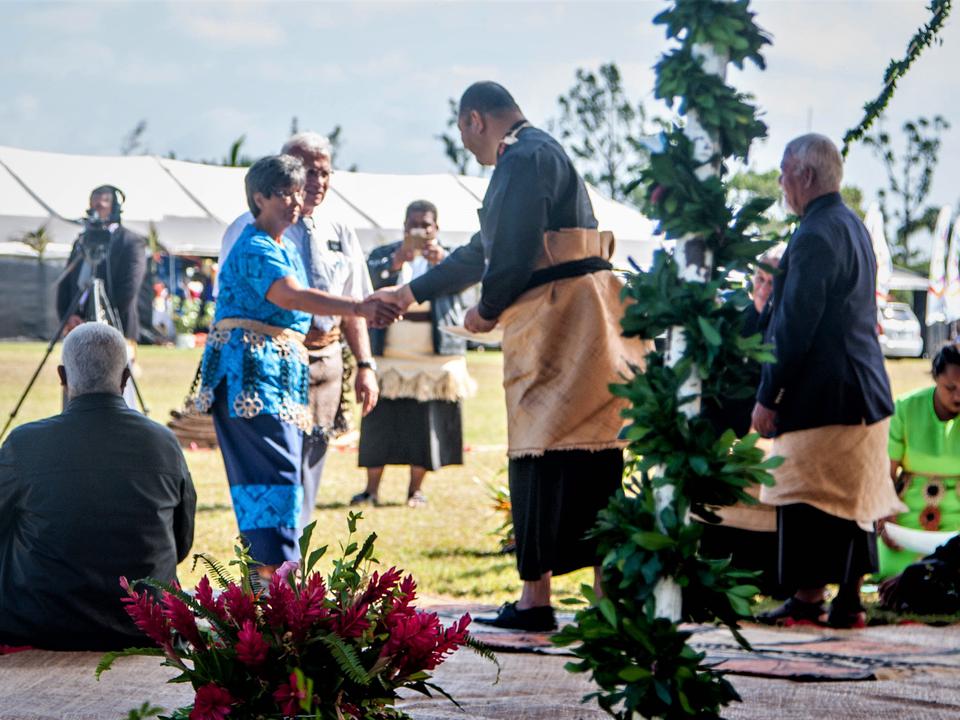 This year, the Liahona Farms—owned and operated by The Church of Jesus Christ of Latter-day Saints—received the first prize for beef cattle farms in the Tongatapu District.
Farm managers Tevita Makihele and Silongo Samani selected the volunteer couple to receive the award on behalf of the farm and the Welfare Department of The Church of Jesus Christ of Latter-day Saints "because of their good work among the people."
The couple stated: "We were honoured to be asked to meet the King and receive the certificate on behalf of the Welfare Department and Liahona Farm."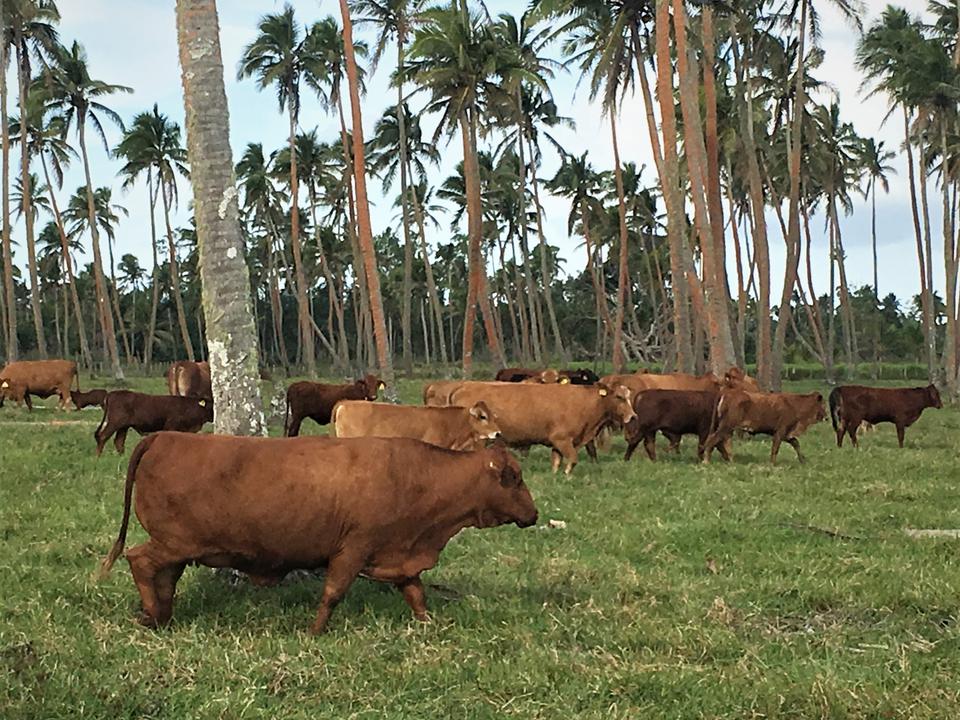 The Royal Agriculture, Fisheries, Tourism and Trade Show is held annually throughout the Kingdom, beginning in Niua, then Vava'u, Ha'apai, 'Eua, and Tongatapu.
Farmers showcase their produce and animals. Artisans exhibit their handiwork including carving, sculpture, painting, fashion design, jewelry, tapa, mats, flower arranging, basketry, knitting and crocheting. Fishermen display the numerous varieties of fish from the ocean, as well as octopus, squid and mollusks.
All the displays are artfully done with great care and attention.
The ceremony starts in the morning with performers dancing and singing, then culminates with the awards, presented by the King.
Watch a short video on LDS Charities Food Production and Nutrition:
Mormons believe that we should give assistance without regard to race, religious affiliation, or nationality.