Leaders from The Church of Jesus Christ of Latter-day Saints visited with members of the Church in Vanuatu and Fiji last week.
Elder O. Vincent Haleck of the Church's Pacific Area Presidency; Stephen W. Owen, general young men president of the Church; and Brian K. Ashton, second counsellor in the Church's general Sunday School presidency met with leaders, missionaries and members in the two Pacific nations.
One of their visits was to a youth study group, called "Seminary."
Latter-day Saint teenagers in Fiji and around the world meet each morning before school to study the scriptures together.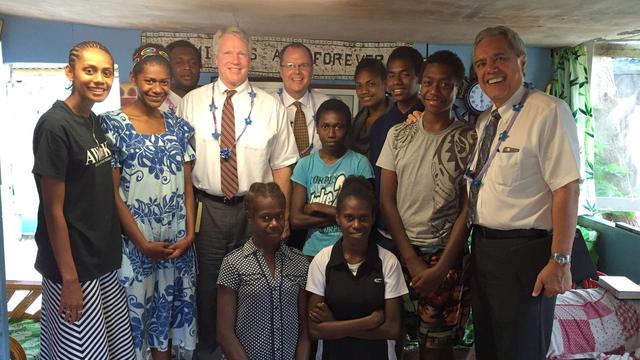 The leaders have completed their visit to the South Pacific which also included New Zealand.
Watch videos about Latter-day Saints, education and missionary service.