The Commissioner of Education for The Church of Jesus Christ of Latter-day Saints, Elder Kim B. Clark, is visiting New Zealand this week, meeting with Church leaders and educators from across the South Pacific.
Elder Clark is training principals of the 15 Latter-day Saint schools in the region, as well as other Church educators.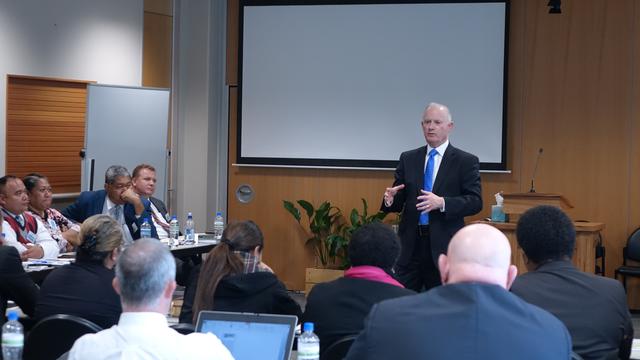 He told the Latter-day Saint educators, "There is a need to educate young people across the world better than ever because of the challenges they will face in the world. The Lord will raise up a generation that will move the work of God forward. They will need  a deep learning that touches their minds and their hearts."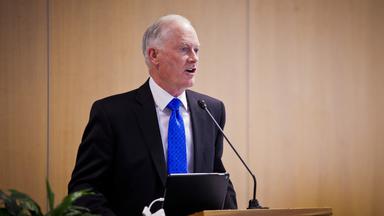 Elder Clark urged school leaders to encourage all Latter-day Saint students to live according to the teachings of Jesus Christ "so the Holy Spirit can be present in our classrooms and the spiritual experience of deep learning can take place."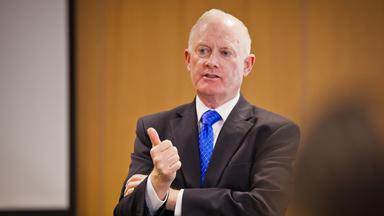 After his New Zealand visit, Elder Clark will go to Tonga and Fiji before heading home to the United States.
Elder Clark was sustained a member of the First Quorum of the Seventy of The Church of Jesus Christ of Latter-day Saints on April 4, 2015, at age 66. At the time of his call he had been serving as the president of Brigham Young University-Idaho since 2005. He served as a member of the Fifth Quorum of the Seventy, Idaho Area, from 2007 to 2014.
Elder Clark received a bachelor of arts degree, a master of arts degree and a Ph.D., all in economics, from Harvard University. He became a member of the faculty at the Harvard Business School in 1978 and was named dean of that school in 1995. He served in that capacity until the summer of 2005, when he was named the president of Brigham Young University-Idaho.
Kim Bryce Clark was born in Salt Lake City, Utah, on March 20, 1949. He married Sue Lorraine Hunt in 1971. They are the parents of seven children.
According to Mormon Newsroom, "Education lies close to the hearts of members of The Church of Jesus Christ of Latter-day Saints and resonates with many of the other values they hold dear. Mormons love learning and are dedicated to the acquisition of knowledge.
"Their commitment to education, both as a principle and as a practice, is evident in their beliefs, teachings and everyday activities. They affirm that education is a broad, lifelong pursuit with a variety of vital purposes. They have a unique understanding of what education is — a principle that recognizes the human soul as well as the intellect. Moreover, Mormons have a tradition of education that is rich and longstanding, something they cherish and continue to maintain. Because they believe that education deserves their best efforts, Latter-day Saints afford it significant resources and energy."
Read more about Latter-day Saints and education.