LDS Charities (the welfare arm of The Church of Jesus Christ of Latter-day Saints) donated  diagnostic equipment to the Pacific Eye Institute in Fiji this month.
Hon Rosy Akbar, Minister for Health and Medical Services, accepted the donation on behalf of the government.
The equipment will be used for early detection of eye disease at Colonial War Memorial, Lautoka and Labasa Hospitals.
Read more at the Fiji Sun.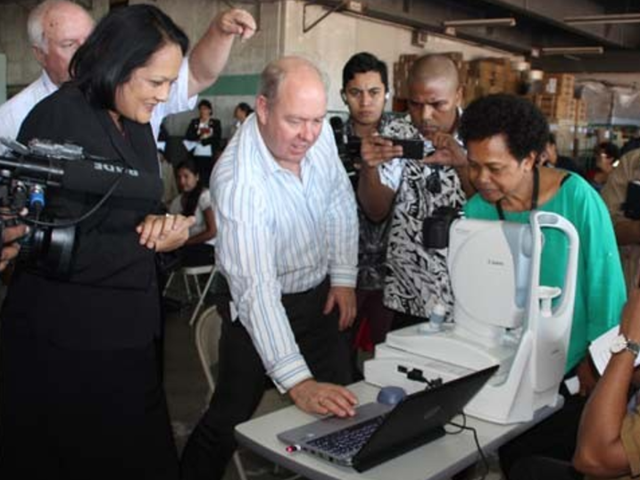 Watch a short introductory video on LDS Charities' vision programs.