Sixty years ago, David O. McKay, then president of The Church of Jesus Christ of Latter-day Saints, was in New Zealand to dedicate the newly constructed Hamilton New Zealand Temple. The temple was first announced on 17 February 1955 and ground was broken on 21 December 1955.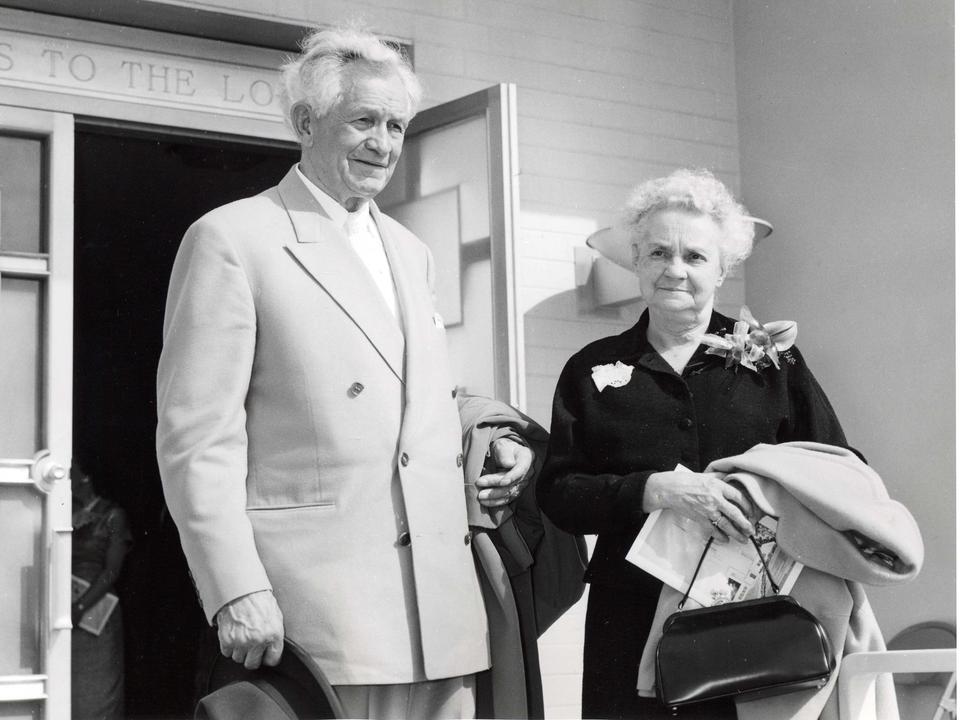 At a 2015 meeting to honour the labour missionaries who worked to build the temple, Kevin W. Pearson, then president of the Church's Pacific Area, observed, "This is a special, sacred spot on the earth. It is one of the anchors of the gospel of Jesus Christ in the Pacific area."
Originally dedicated on 20 April 1958, the Hamilton New Zealand Temple has now been operating for 60 years. It was the Church's first temple in the southern hemisphere and the eleventh operating temple in the world.
Speaking of the dedication, Waitohi Elkington, one of the labour missionaries who attended the second session on 20 April, recently recalled: "It was a memorial occasion for all of us to see the completion of our temple here in New Zealand and to hear the Prophet offer a prayer of thanksgiving and expressing his love for the people of New Zealand." Watch more of Mrs. Elkington's recollections below.
Over 5,000 people attended the dedication which extended over several sessions. Accommodating language differences, separate sessions were held for Samoans, Tongans and Maori.     
Surrounded by the newly constructed David O. McKay Stake and Cultural Events Centre and the refurbished Wendell B. Mendenhall Library, G.R. Biesinger Hall and Kai Hall, the temple stands majestically on a hill in Temple View, New Zealand (a suburb of Hamilton) overlooking the Waikato River valley. It primarily serves members of the Church in New Zealand and the Cook Islands.
On 22 July 2018 the temple will close for renovation, including seismic upgrading. It is expected to reopen in 2021 and will be rededicated at that time.
Constructed by more than 1,500 volunteers known as labour missionaries, the 42,304 square foot temple serves as a place where Church members learn about God's plan for mankind and make commitments to live Christlike lives.
Newsroom contributors: Shirley and James McGuire