Recently while fueling his truck at a service station and enjoying a cold drink, Api Tuitubou was approached by an elderly man carrying three sacks of what appeared to be produce and food.
The man explained that he had been waiting for a bus for the last six hours then asked, "Do you think you could you give me a lift; it would really help me out."
"My heart melted when this elderly man with a curved back, a properly-tucked white shirt and polished sandals asked for my help. I knew I had to help him," said Api.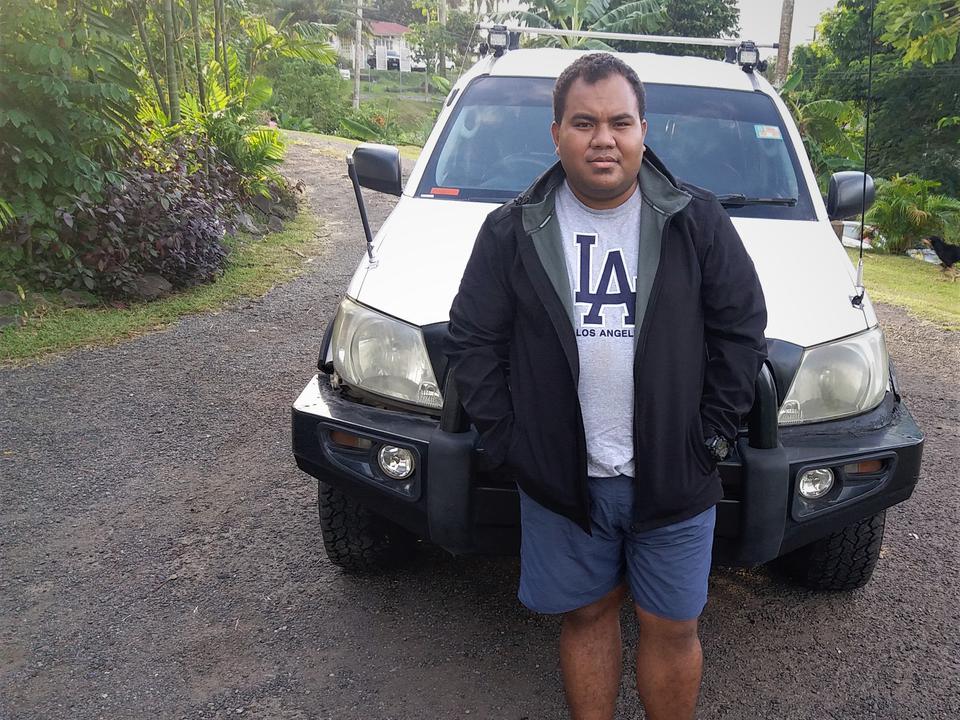 As they left together, Api learned that the man was 79 years-old and was from the province of Naitasiri.
When asked where he wanted to be dropped, there was a long pause then the man spoke, "I have not seen my daughter in two years; she sees me as a very hard man. Because of our disagreements, she has decided to stay away from me."
"I'm not getting any younger, and I want to see her and my grandkids. I hope we can settle our disagreements and leave them behind before I die."
Api and his passenger drove the distance to his daughter's home. As they pulled up, his new friend was having second thoughts and getting "cold feet" about his bold move to repair a broken relationship.
With a little coaxing, and a promise to wait for him if things didn't work out, the man grabbed his heavy sacks and got out of the truck.
"He pulled out five, $5.00 notes and told me it was all he had and hoped it would cover the journey," Api recalls.
"Kua ni leqa mata – I'm happy to help," was Api's reply.
As the two stood outside, the man's daughter ran from the house and threw her arms around his neck. Heartaches, anger and disagreements melted away as tears were shed by all.
"Life is too short to let anger, hurt and disappointment tear our families apart," says Api. "Never let the sun set on a disagreement."
Mormons believe that the Saviour taught and exemplified compassion for all and asks us to follow Him by reaching out to those in need.