Membership in The Church of Jesus Christ of Latter-day Saints continues to grow in American Samoa. One example of that growth can be found in Aunuu.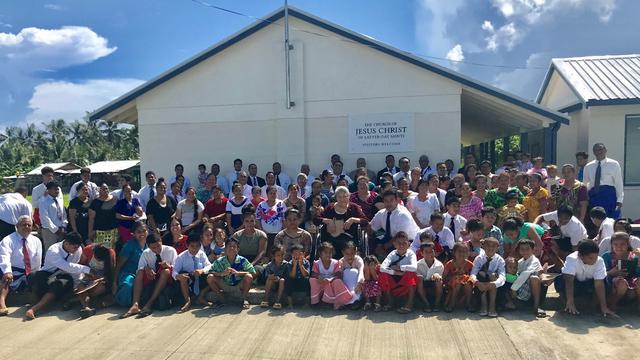 In 1985 a Sunday School was established in Aunuu, American Samoa. One year later the Sunday School had grown to about 40 members and a branch (a small congregation) was formed. The congregation remained a branch for 30 years, but last year members renewed a focus on missionary work. Over the next year membership grew by 16%.
According to church leader Michael Lavea, that growth enabled the branch to achieve the status of a ward (a standard-size congregation of the Church) on 14 January 2018. It also resulted in the renovation and expansion of the building in which the ward meets.
Lavea reported that a relatively new branch (established in Fagaitua in 2015) has also been experiencing continued growth.