The public is invited to tour the recently renovated Suva Fiji Temple of The Church of Jesus Christ of Latter-day Saints.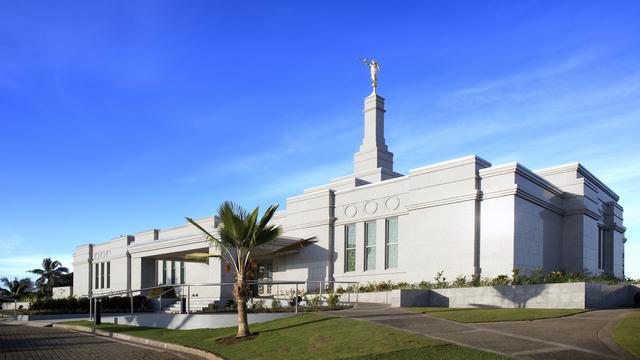 The Church's First Presidency has announced that the open house will be held from Monday, January 25, through Saturday, February 6, 2016, excluding Sunday, January 31.
Once a temple is dedicated only Latter-day saints in good standing can enter the Church's temples, but during the open house, the general public is invited to tour the building free of charge. Tours, consisting of a 10-minute video presentation followed by a 30-minute walking tour through the temple, will begin at the adjacent Fiji Service Centre. The temple is located at 2-20 Lakeba Street, Samabula, Suva.
"We welcome everyone to come and see our temple," said Vito Qaqa, a local Church leader who is overseeing the open house. "We look forward to sharing with visitors why Latter-day Saints consider temples our most sacred places of worship."
Read more and view photos of the exterior and interior of the Suva Fiji Temple on the global edition of Mormon Newsroom.