Ateca Kaloucava Vatubai, age 16, and Phylis Tonga Saininaivalu, age 17, have a lot in common. They are in the same class at Fiji LDS College and have been best friends since childhood.
They are both members of The Church of Jesus Christ of Latter-day Saints and they play frontline starters for the USP Raiders Girl's Rugby League club team.
They were both recently chosen to make history as members of the first ever Fiji Women's National U18 Secondary School team playing the Australia National U18 team on September 30, 2022.
In Fiji, opportunities for women to play rugby have been somewhat limited. In fact, the first professional women's rugby team, the Fijiana Drua, was only just recently organized in 2022 and they are currently participating in their first World Cup games ongoing in New Zealand. No match play on an international level has been available to girls under 18 in Fiji until now.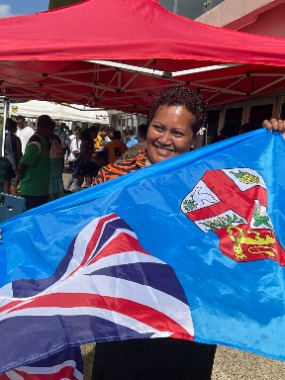 For best friends, Phyllis and Ateca, getting the opportunity to play on the first Fiji national team was a wonderful blessing and a steppingstone for future opportunities, not to mention that both girls are crazy about the sport. Playing and practicing with both club and national teams will require a great deal of dedication and time. That's fine with the girls, they can't get enough of the game. Phyllis' mother, Senikau Toga Saininaivalu, said, "Whenever my daughter disappears, I know she has found a way to play rugby!"
Players were chosen for the Fiji National U18 Secondary School Team based on their performances on the rugby field and their physical fitness. Phyllis and Ateca learned that they had made the team on Sunday night, September 25. The next day, they were excused from school so that they could move with the team to the South Seas Motel for the week. The girls practiced every day in order to prepare for the first game. On Thursday night, the girls were presented their jerseys by the president of the Fiji Rugby League, Viliame Naupoto. The following day, the team faced the Australia National U18 Secondary School team on the Albert Park Field, Suva, Fiji.
Phyllis's mother feels that being members of The Church has particularly bound the girls together and has strengthened them.  As a result of their examples, some of the national team members joined Phyllis and Ateca at church on Sunday following the game.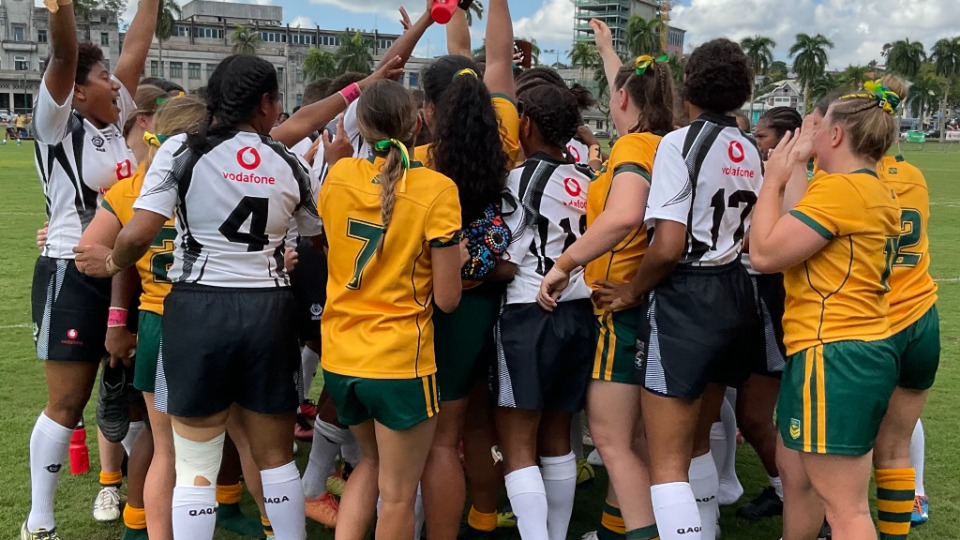 Phyllis and Ateca both noted that they felt "very emotional" as they locked arms with team-mates on the field as the Fiji national anthem was played. Although the Fiji team lost the match, they felt honoured to have been chosen to represent their country and to be a part of women's rugby history.