Elder Dieter F. Uchtdorf, of the Quorum of the Twelve Apostles, celebrated the legacy of New Zealand's pioneer Latter-day Saints during a luncheon held at Temple View, Hamilton, New Zealand on Saturday, 15 October 2022.
26 pioneer guests attended, including first generation Latter-day Saints, labour missionaries who helped build the Hamilton New Zealand Temple in the 1950's, and descendants of early Saints who embraced the restored gospel of Jesus Christ preached to them by missionaries.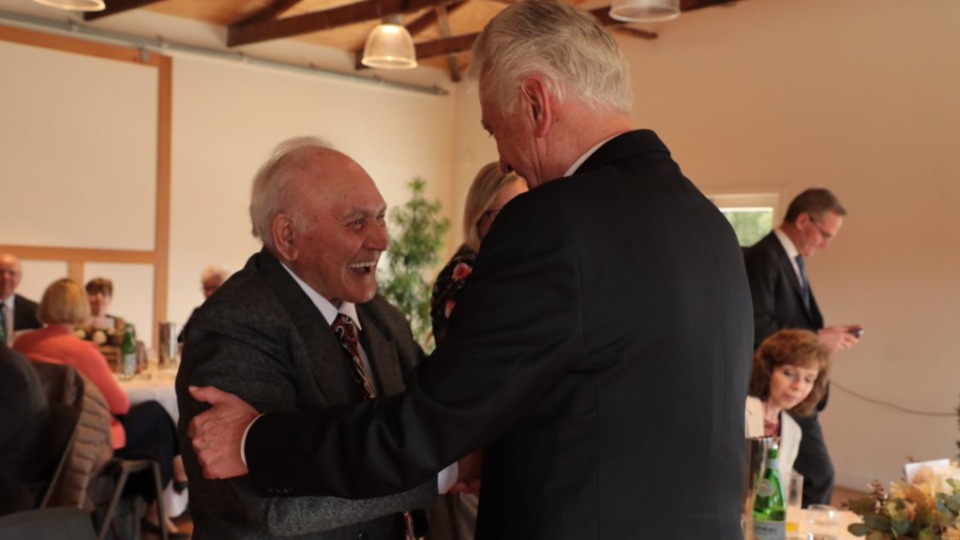 During the lunch, the pioneer guests shared their personal histories and the blessings of peace and love that have come through raising their families in The Church of Jesus Christ of Latter-day Saints.
In particular, they spoke of the joy they felt as they served God in their homes and communities. Many expressed their happiness in seeing their children and grandchildren now serving the Lord as missionaries and in other ways.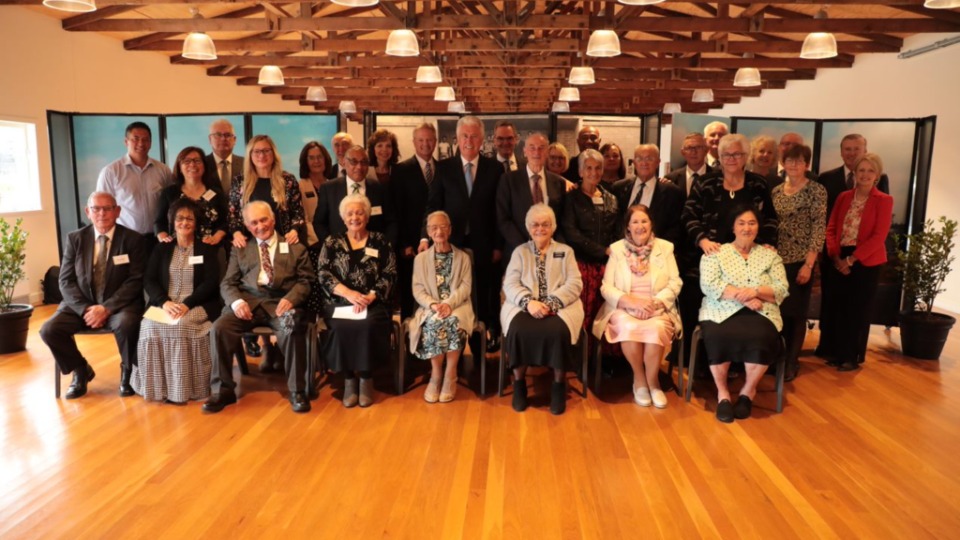 Elder Uchtdorf thanked the pioneers for their legacy of faith. He said, "Your personal stories with all [their] ups and downs are so important for the generation now.
He added, "You can help them to know it isn't easy to go through life, but it is worth it!"
Elder K Brett Nattress shared the story of his pioneer grandmother and how she overcame hardships through her faith in Jesus Christ. "Your grandchildren will be grateful for your immovable and stalwart testimonies of Jesus Christ," he said.
Following the lunch, Elder Uchtdorf visited with each guest one-by-one.
Later that evening, young people, ages 11-30 years, were treated to see and hear an Apostle of the Lord, Elder Dieter F. Uchtdorf, in a special devotional broadcast to many Church buildings across the Pacific Area.
Sister Harriet Uchtdorf joined the devotional virtually from the United States of America.
Elder Uchtdorf spoke to the guidelines found in the newly published 'For the Strength of Youth' booklet. He encouraged youth to use the guide to make "inspired choices that can bless you now and for eternity.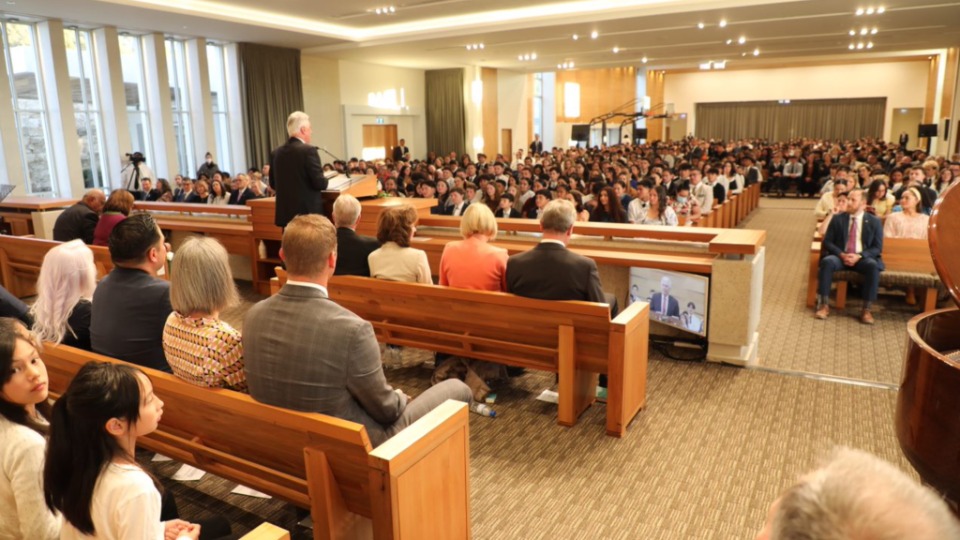 "It is your choices that show who you are, far more than your abilities," he said quoting from a popular novel.
Elder Uchtdorf admonished young people to not wait to be a committed disciple of Jesus Christ, rather to be confident and courageous now for Jesus Christ.
He pleaded, "Now is the time to begin" to "trust God and enjoy [life's] journey and see what The Church of Jesus Christ can bring to your life."
He added, "You will make the world a better place."
Sister Uchtdorf invited all to "make a plan for happiness" by receiving ordinances and keeping covenants daily made with our Heavenly Father.
"Embracing the plan of happiness as your plan will make your daily plan so much better," she said.
Attending the devotional were members of the Pacific Area Presidency and their wives: Elder K. Brett Nattress, of the Seventy and Sister Shawna Nattress; Elder Peter F. Meurs, of the Seventy and Sister Maxine Meurs; Elder Taniela B. Wakolo of the Seventy and Sister Anita Wakolo; Elder Allistair B. Odgers, Area Seventy and Sister Noeline Odgers; President Michael A. Roberts, Temple President, and Sister Christine Roberts; Hamilton New Zealand Mission Leaders, President Jeffery Nikoia and Sister Fiona Nikoia; and other local leaders.
A choir of youth and young adults sang "Where can I turn for peace" setting the tone for the devotional. In preparation for Elder Uchtdorf's address, the choir then sang "I will go and do," a popular song among Latter-day Saint youth, that has reference to Nephi, a Book of Mormon prophet, trusting that the Lord will help him to accomplish hard things (1 Nephi 3:7).
Two young adults spoke in the devotional. Caleb Williams shared an experience that he had when he was in the temple. He said, "I could feel the love of the Saviour pour into my soul. I want to help others to feel this."
Katelynn Widdicombe shared her struggles with the recent death of her mother. She had questioned Heavenly Father's love for her, and gradually "recognised God's hand in [her] life."
"What has blessed my life is the ordinances of salvation," said Katelynn. "When we participate in temple ordinances we will be strengthened and refined."