Elder Dieter F. Uchtdorf of the Quorum of the Twelve Apostles of The Church of Jesus Christ of Latter-day Saints is visiting Australia and New Zealand this week.
Elder K. Brett Nattress, Pacific Area President of the Church, and his wife, Sister Shawna Nattress, are hosting Elder Uchtdorf.
Elder Uchtdorf visited with a group of Church members at the Sydney Australia Temple, and also with missionaries from the Australia Sydney Mission.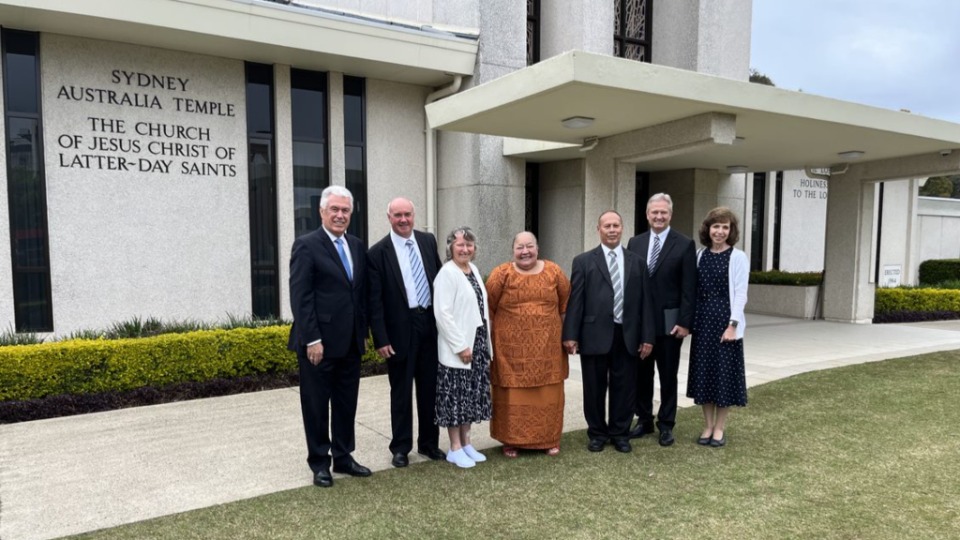 Elder Uchtdorf conveyed the love of President Russell M. Nelson, thanked the missionaries and other Church members he met for their faithful service, and encouraged all to follow Jesus Christ.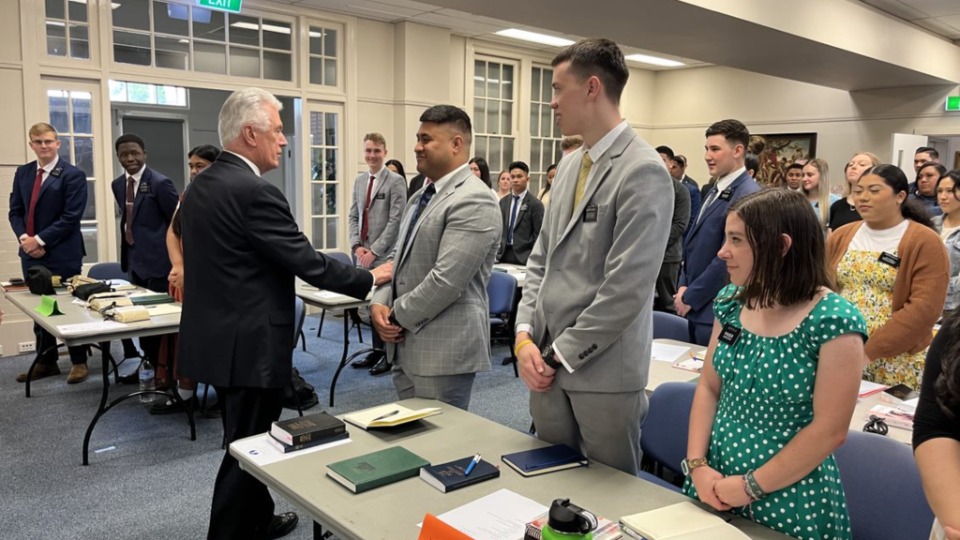 In New Zealand, Elder Uchtdorf met with leaders and missionaries at the New Zealand Missionary Training Centre (MTC) earlier this week, and saw the progress of the construction of the neighbouring Auckland New Zealand Temple.
He also met with staff and missionaries at the Church's Pacific Area Administration Office in Takapuna, Auckland.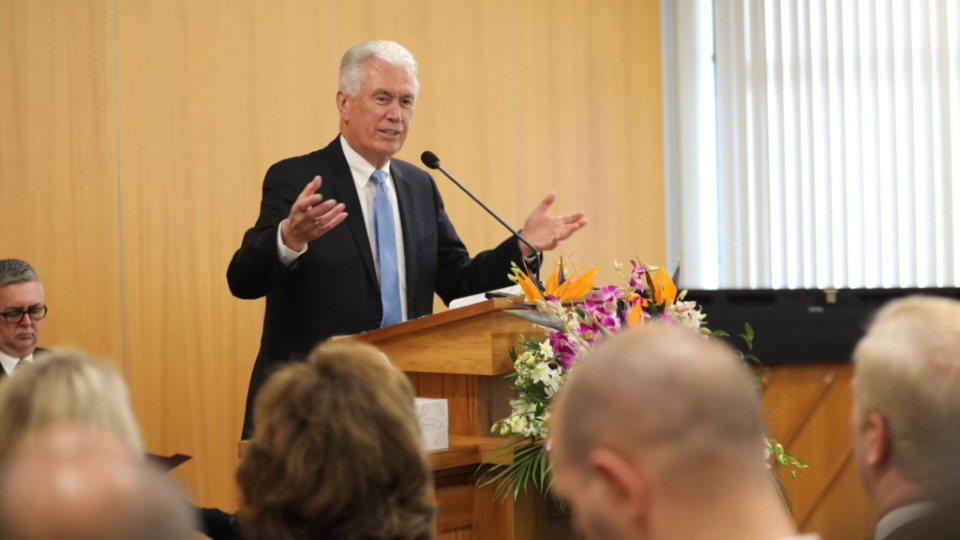 Upon arrival in Hamilton, local members of the Church welcomed Elder Uchtdorf to Aotearoa-New Zealand, which included a traditional greeting.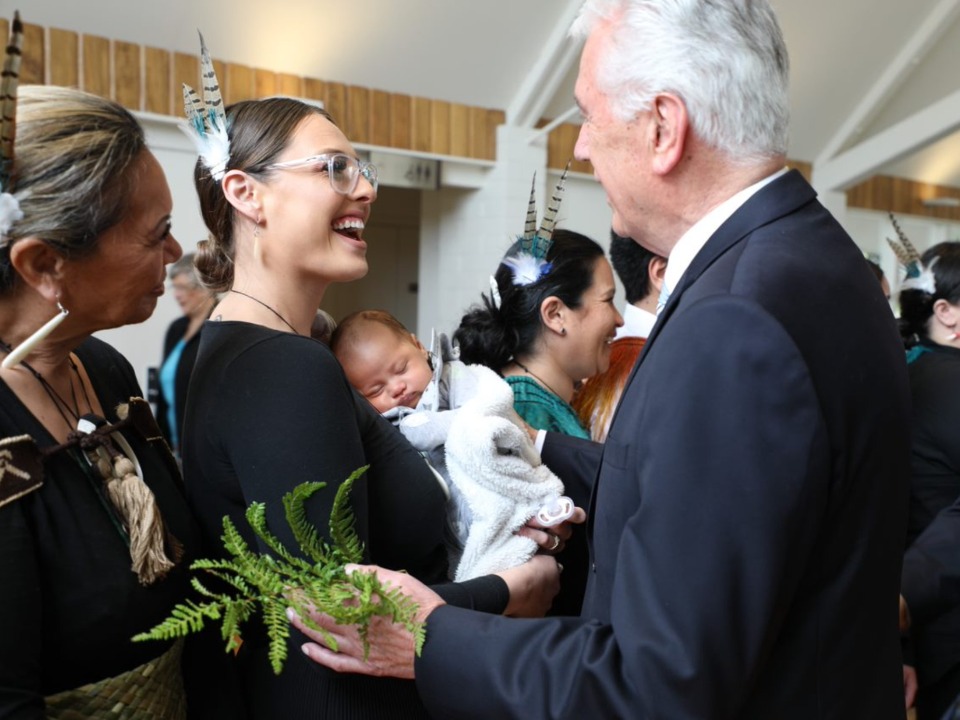 Over the coming days Elder Uchtdorf and Elder and Sister Nattress will meet with missionaries and pioneer members of the Church in Hamilton, as well as speak to youth at a special devotional which will be broadcast throughout the Pacific Area.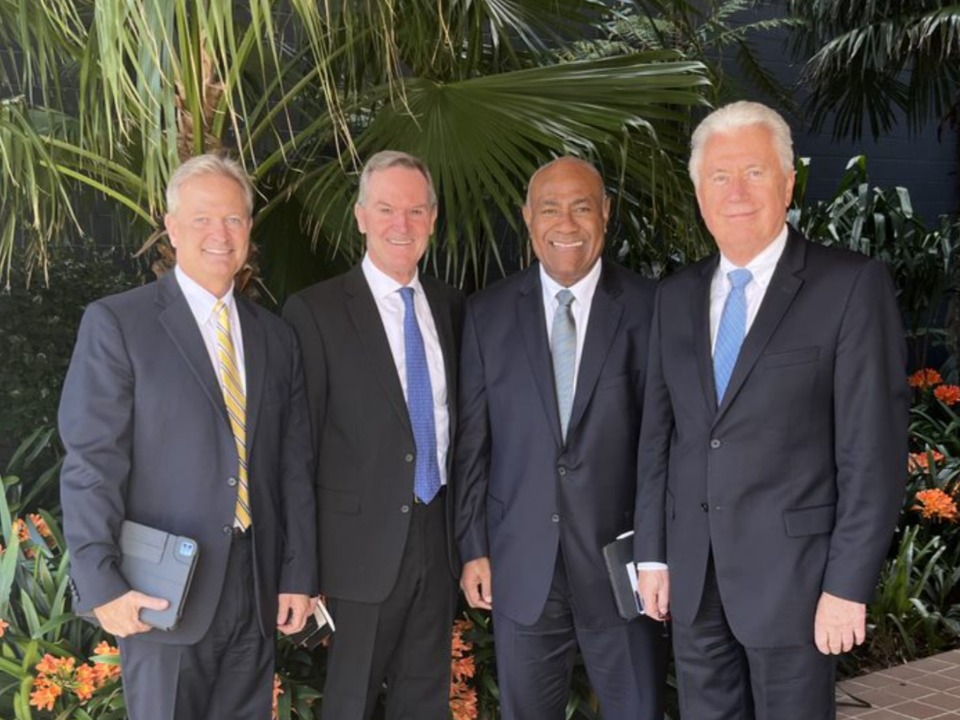 On Sunday 16 October, Elder Uchtdorf will dedicate the Hamilton New Zealand Temple in three sessions. These sessions will be broadcast to stake centres and other selected meetinghouses across the country. Members of the Church from age 11 and older, with temple recommends, will attend these dedication services.
The temple has been closed for the last four years as major renovations have been completed.