On the date this article was first published there were several estimates of the extent of the damage to homes on Tongatapu. Those estimates varied widely.
There still has not been an official estimate issued. What is known is that the homes of many were damaged or destroyed by Cyclone Gita. Our prayers and best wishes go out to all who suffered any loss.  
Described as the strongest storm to hit Tonga in recent history, Cyclone Gita pounded the Kingdom of Tonga with fierce winds and torrrential rain. Power was shut off as a precautionary measure prior to the storm's landfall.
With the dawn of a new day, Tonga faced the carnage that took place in the night from a cyclone that some say was the worst in 60 years.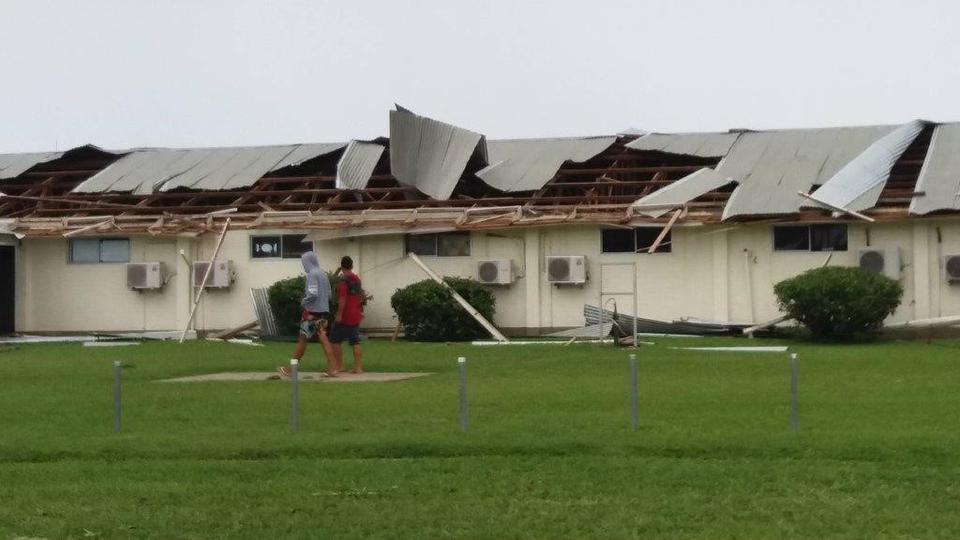 As many as 50% of homes were destroyed or damaged and any "non-substantial" buildings were also destroyed. [19 February update: This was an early estimate based on eyewitness accounts. Other estimates have varied. We will continue to update the status in Tonga as additional information is received.] Trees were snapped off or up-rooted and power lines are down all over the island. It is estimated that it could take weeks to restore power.
Residents have been asked to boil their water as a precaution.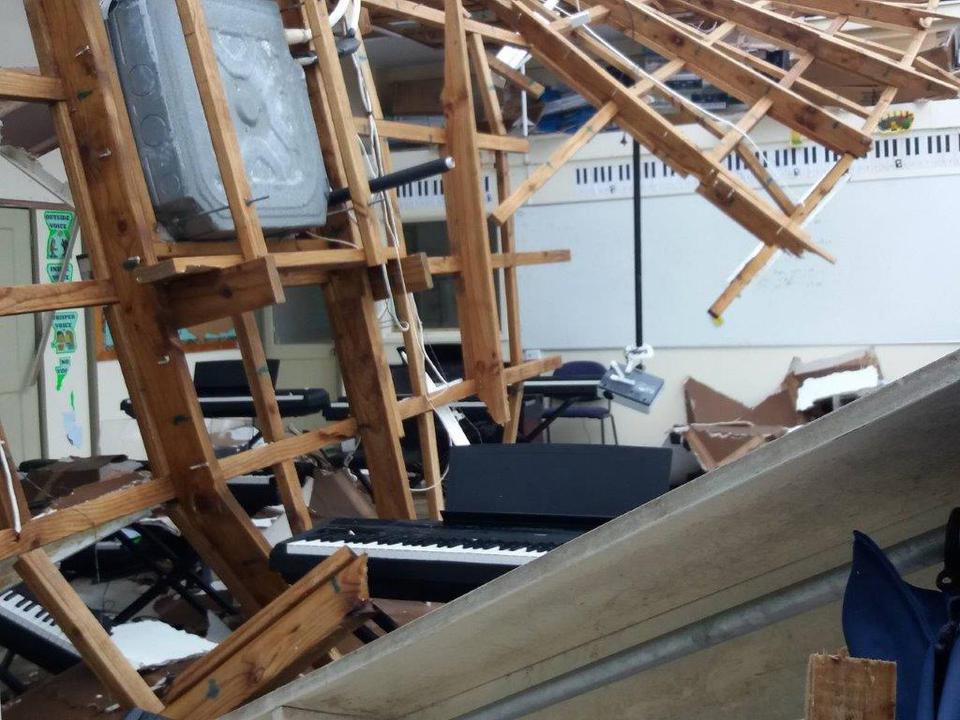 Liahona High School sustained substantial damage and it is estimated it will be at least two weeks before school will be able to commence.
The Church of Jesus Christ of Latter-day Saints opened their meeting house doors to as many as 9,000 residents who crowded into buildings to escape the cyclone's force. One Latter-day Saint Chapel lost part of its roof.
All missionaries have been accounted for and the Latter-day Saint Service Center is intact.
Chainsaws from the LDS Charities Emergency containers are being used to clear debris, and tarps from the containers are being used to protect open buildings. 
Following the night of storm, yellow-vested Helping Hands volunteers from the Church of Jesus Christ of Latter-day Saints were out in number along with their neighbors to begin the task of cleaning up and rebuilding.
Read more about the cyclone and how Tongans are responding here.