The Church of Jesus Christ of Latter-day Saints donated three 10,000 litre water tanks to the Fijian village of Nakawakawa, Bua, Vanua Levu.
The donation is a part of a worldwide effort by the Church to identify communities that need better clean water facilities and then working with local governments and citizens to find solutions.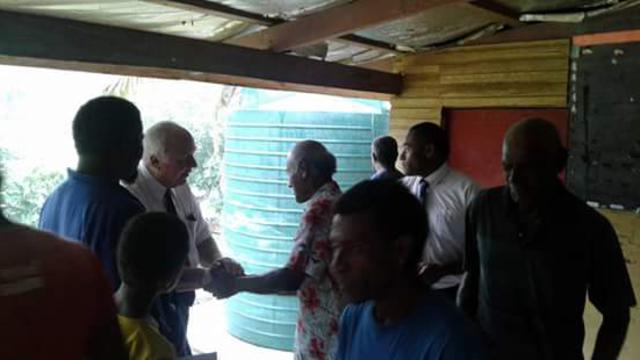 Local Latter-day Saint leader, Pita Vakalala, brought Church and community leaders together to complete the project.
Watch a video about Latter-day Saints' focus on bringing clean water to communities around the world.
 Newsroom contributor: Sulueti Kama.