Elder Ian S. Ardern, Pacific Area President of The Church of Jesus Christ of Latter-day Saints, other Church leaders and several guests broke ground on Saturday 13 June, officially commencing the construction of the Auckland New Zealand Temple.
Elder Ardern was accompanied by his wife, Paula, and other members of the Pacific Area Presidency including Elder K. Brett Nattress and his wife, Shawna; Elder Kazuhiko Yamashita and his wife, Tazuko, and regional leader Elder Glenn Burgess and his wife, Tracey.
Among the guests from government, other faiths, and the community, were Hon Aupito William Sio, Minister for Pacific Peoples; and Mayor Phil Goff, Mayor of Auckland.
"This is an historic day as we dedicate the ground for the Auckland New Zealand Temple," Elder Ardern said. "For members of the Church, temples are the most holy of our places of worship."
He invited members of the Church to spiritually prepare for the opening of the temple in approximately three years.
"We fervently and desperately encourage all to become and remain worthy to enter the temple," he said.
"The temple will be a beautiful, bright light in the city of Auckland, inviting all to come unto Christ."
In his remarks, Mayor Goff said "it's really good to come together."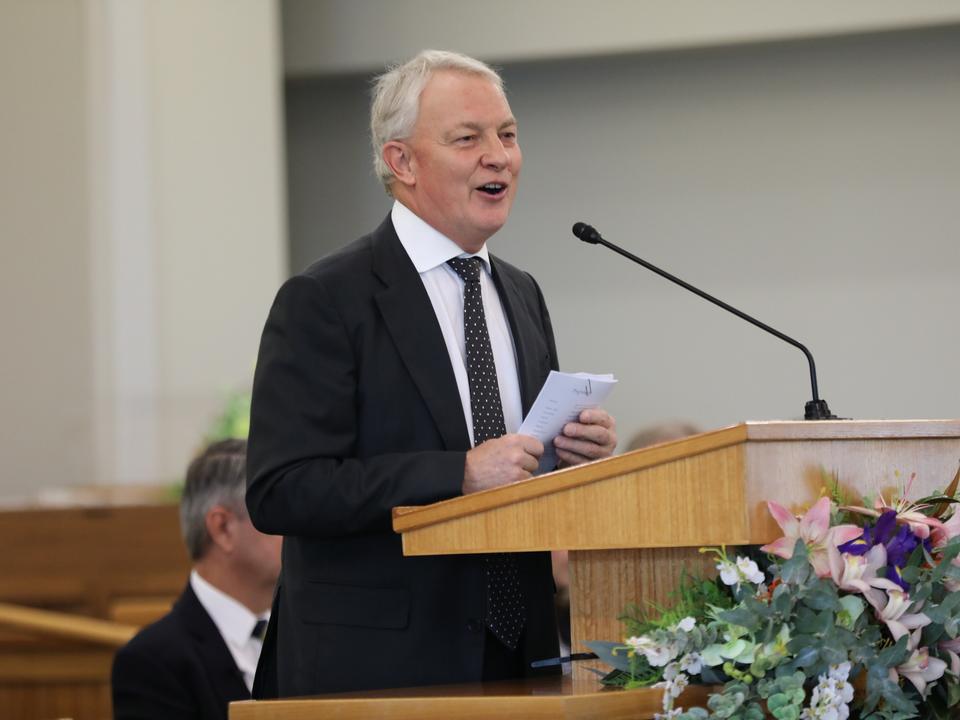 Quoting from Latter-day Saint scripture in relation to temple-building, Mayor Goff said, "Establish a house, even a house of prayer, a house of fasting, a house of faith, a house of learning, a house of glory, a house of order, a house of God." (Doctrine and Covenants 88:119)
Mayor Goff recognised the diversity of cultures and faiths in Auckland, noting that "we are free to worship as we choose. Together, we must defeat prejudice, intolerance and bigotry. We stand together against these things."
Elder K. Brett Nattress said, "The temple is a symbol of our membership in the Church, and the Saviour is at the centre of everything we do. He is at the centre of all that is done within the walls of the temple."
"Having a temple here in Auckland is a great blessing for New Zealanders and also for everyone in the Pacific Area. It will be a centre of spiritual strength," Elder Yamashita said.
Sister Molly Waetford, who spoke during the ground-breaking service, said, "Sacred ordinances and covenants available in temples make it possible for families to be joined together for eternity."
"After the dedication, friends, not of our faith, will be welcome to visit the beautiful gardens, to enjoy the surrounds, and perhaps to pray and reflect on matters of importance to them," according to Ground-Breaking Committee Co-Chair, Tweetie Smith.
Her husband and Committee Co-Chair, Ngatai Smith, said the temple will be "a place of beauty, holiness, peace and tranquility. Most importantly, it will be a place where people will come to hear God speaking to them, words of comfort and gentle guidance."
The ground-breaking proceedings will be available to view online at Pacific.ChurchofJesusChrist.org on Sunday 14 June at 6pm NZST.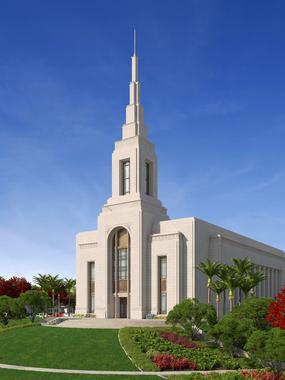 Latter-day Saints consider temples to be the "house of the Lord" and the most sacred places of worship on the earth. Temples are not the same as the Church's meetinghouses. All are welcome to attend Sunday worship services and other weekday activities in a meetinghouse. In temples, Latter-day Saints participate in sacred ceremonies, such as marriage, that unite families beyond death. Temples are closed on Sundays.
There are 228 congregations of The Church of Jesus Christ of Latter-day Saints across Aotearoa-New Zealand. To find out more about The Church of Jesus Christ of Latter-day Saints visit ComeUntoChrist.org.
Take a virtual tour of the interior of the Rome Italy Temple.