Dave Ives, retired Queensland Police Sergeant and a member of The Church of Jesus Christ of Latter-day Saints from Beenleigh, Australia, was recently awarded a Bravery Citation for his heroic acts, as part of a team of Queensland police officers.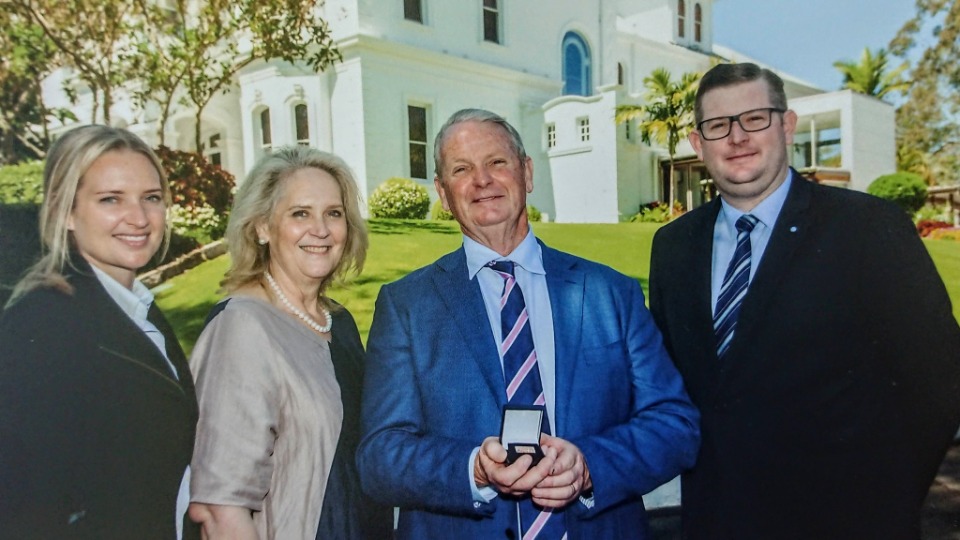 At the ceremony were his wife, Trudy, and his two children who are also engaged in police service.
Ives' daughter, Senior Constable Masina Swinglehurst is a detective with the Logan Child Protection Unit, with seven years of service. His son, Murray Ives, is acting Senior Sergeant in charge of the Logan Police Intelligence Office, with 15 years of service.
Dave Ives and others in his patrol were recognised for their "courageous and extraordinary" actions during an incident over two decades ago. They were able to bring a dangerously distressed man in for justice and evaluation, saving him and perhaps many others in a nearby apartment complex from a fiery death.
9 News Queensland (@9NewsQueensland) Tweeted:#WATCH: The fateful night a team of local police officers put their lives on the line to protect Queenslanders, over two decades ago. @lilgreer9 #9News https://t.co/RM549xY1Qk https://twitter.com/9NewsQueensland/status/1440959238659100672?s=20
The investiture ceremony took place at Government House, Brisbane on 23 September where the decoration was presented by the Queensland Governor General, His Excellency The Honorable Paul De Jersey.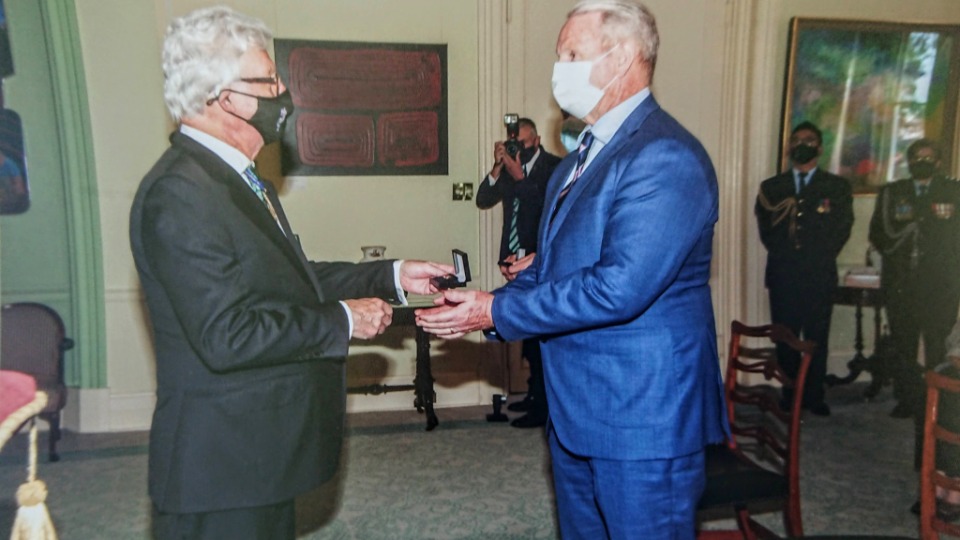 De Jersey said, "They went beyond reasonably what was expected. They were so courageous and they protected so many other people."
"These awards recognise courage and sacrifice and most importantly, they recognise people who, in a moment of danger or threat, think of others ahead of their own safety," wrote The Honorable Mark Ryan, Minister for Police and Corrective Services and Minister for Fire and Emergency Services.
Ives said, "I've had the wonderful experience of working beside some very dedicated and courageous men and women during my 30-year career with the Queensland Police Service."
The other members of the team who received the award were Senior Sergeant Desmond James Hearn, Queensland Police Major Gregory Mark Newman, Queensland Detective Senior Sergeant Adrian Vincent Sala, Queensland Police Senior Constable Karen Joyce Wakefield, Queensland Police Sergeant Matthew Wakerley, Queensland Police Sergeant Lyle Anthony Wiss, Queensland Police.
Of the incident, Ives said, "As I reflect back on that fateful night, I feel deeply grateful to my Heavenly Father that I felt confident enough in his protection to be able to help a distressed person who was posing a grave threat to himself and others. After communicating with this man, and recognising his needs, I feel we were protected as we tried to help."