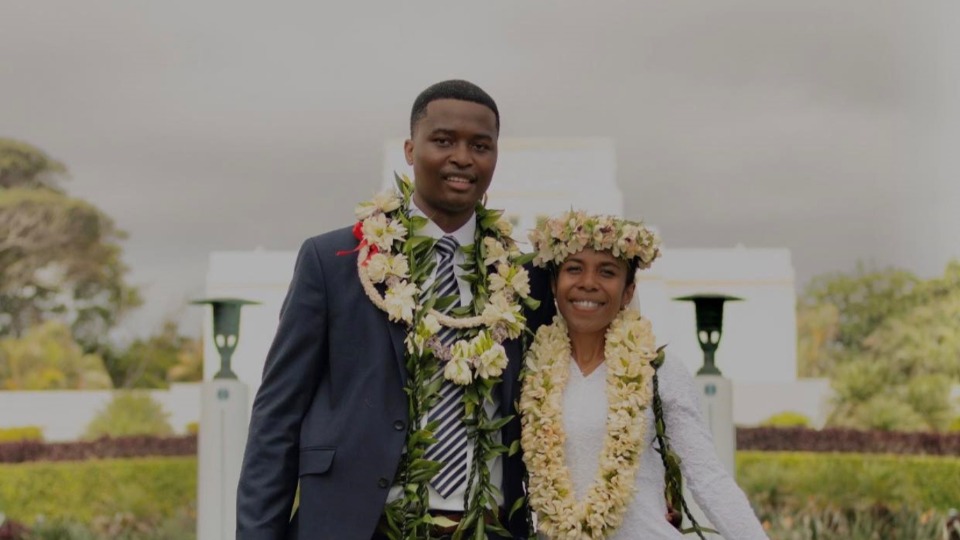 Several years ago, a young girl living in Vanuatu named Marsela Tokalolo, took her father's counsel to heart: "Stay close to the Gospel of Jesus Christ and value education."
Education was so important to her father that he sent her at age 12 to school in Fiji, sacrificing money and being away from his daughter. After graduating from high school and then completing grade 13 in Fiji, Marsela returned home to Vanuatu.
In Fiji, Marsela had seen a spiritual light in her teachers, many of whom had graduated from BYU-Hawaii.
After she served as a missionary for the Church in the Philippines, her desire to attend BYU-Hawaii motivated her to work and sacrifice for her own education as her father had counseled her.
Mariella Kaun, a fellow member of the Church in Vanuatu, mentored Marsela as she raised funds for her education. Marsela baked and sold banana pies, custard pies and Laplap, the national dish of Vanuatu.
Marsela said, "Members [of The Church of Jesus Christ of Latter-day Saints] and friends were willing to support me knowing that it would help me go to school."
Marsela was achieving her goals. She graduated from BYU-Hawaii, met her husband, and was married in the Laie Hawaii Temple.
"The House of the Lord is [a] holy house," she said. "God walks with us in our life journey."
A temple is being constructed in Port Vila, Vanuatu.
Regarding the new temple, Marsela said, "It is an answered prayer for me. This is a witness that God is indeed mindful of His children. The temple will definitely be a light in our nation."