The Church of Jesus Christ of Latter-day Saints today presented more than 18 terabytes of French Polynesian genealogical records, some dating back as far as the 1870s, to the territorial government in Papeete, Tahiti.
A terabyte is equal to 1024 gigabytes, or 1 trillion bytes of information.
Church representatives, including Elder Benjamin T. Sinjoux, Pacific Area Seventy for the Church, presented the digitized data to Tearii Alpha, French Polynesian Minister of Primary Resources and Land, during an informal meeting at the government centre April 28.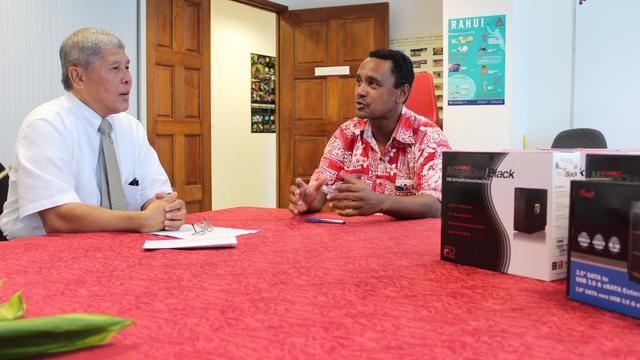 The data includes government birth, marriage and death records that were originally microfilmed by Latter-day Saint missionary couples. These digital records now fill seven hard drives.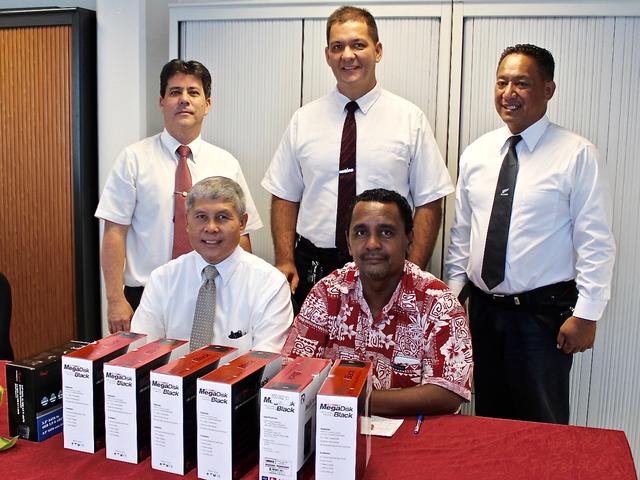 "On behalf of the government, President Édouard Fritch, and the people of French Polynesia, I thank you," Alpha said. "We are very grateful for the work that has been done by the Mormon Church."
Accompanying Elder Sinjoux were Frederic T. Riemer, manager of the LDS Service Centre in Papeete; Michel D. Pedron, president of the Faa'a (Tahiti) Stake; and Bill Heuea, national director of public affairs for French Polynesia.
"We are honoured to be able to provide this service to the French Polynesian government. This is going to bless all of the people here," Sinjoux said.
The digitization process was completed recently by FamilySearch, a non-profit family history organization operated by The Church of Jesus Christ of Latter-day Saints. FamilySearch oversees the largest collection of genealogical records in the world.