Members of The Church of Jesus Christ of Latter-day Saints participated in a "first" on Monday evening, 30 January, when families from around the South Pacific joined together using Facebook Live to participate in an area-wide broadcast.
Elder O. Vincent Haleck, Pacific Area President of the Church and his wife, Sister Peggy Haleck, invited the Johnson and Jasmin McKay family to join them for their weekly Family Home Evening.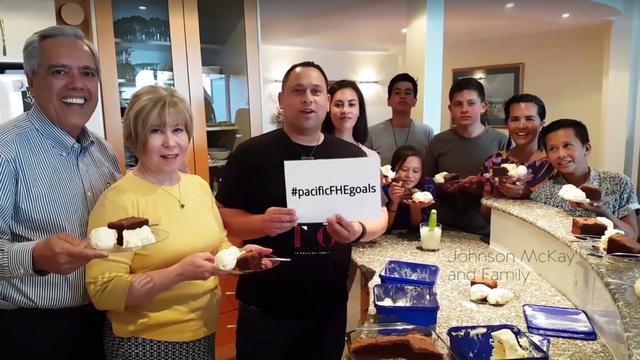 The Church's Family Home Evening programme encourages families and individuals to strengthen family relationships through a weekly time together, usually on Monday evenings. These gatherings include opportunities for families to participate together in prayer, singing, gospel messages, family discussions, service opportunities, and other beneficial activities. All the members of a family are invited to participate.
During the gathering, Elder Haleck encouraged members of the Church to obtain a copy of the Area Presidency's 2017 Area Plan and adopt the goals featured in the plan to strengthen themselves and their families.
This year's annual plan goals include:
• Honour the Sabbath.
• Increase Spiritual and Temporal Self-reliance.
• Hasten the Work of Salvation
• Seek the Blessings of the Temple
Speaking about these goals and their supporting objectives, Elder Haleck said, "If you follow these goals, you will draw nearer to your Heavenly Father than you have ever done before. By focusing and concentrating on these priorities, the new year is going to be a great one. And the Area Presidency promises you, if you will put forth your best effort, you will get help from His Spirit, and you will find success."
Facebook Live is a recent technology which allows real-time video broadcasts via the internet that can be watched by those who go to the originator's Facebook page. Facebook Live was first announced as a new Internet feature in April 2016.
For those who missed the Family Home Evening on Facebook Live, you can still view it here.