Wherever she's played, Kiwi Kalani Purcell has been a team leader, a winner and the recipient of lofty basketball honours.
The life-long member of The Church of Jesus Christ of Latter-day Saints from Hamilton will add to her stellar basketball pedigree beginning this weekend by competing for her Mormon Faith's university on the biggest stage available for women's college basketball.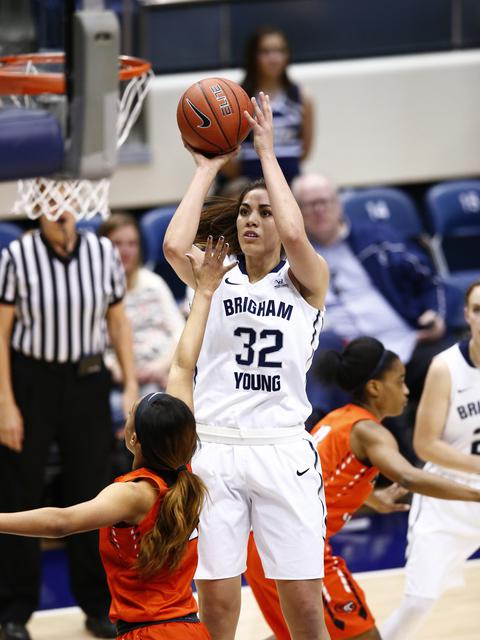 The Brigham Young University (BYU) cougars, for which she is the leading rebounder and third leading scorer, received an invitation Monday to compete in the NCAA Women's Basketball Tournament for the third consecutive year.
The BYU women's team finished a phenomenal (26-6) regular season, tarnished slightly by its heart-breaking loss to San Francisco last week in the West Coast Conference championship game in Las Vegas.
The sting of that last-second loss is diminished somewhat by BYU receiving an at-large selection to the tournament as a No. 7 seed.
Purcell and her team are using the disappointing loss as motivation heading into their first game of the tournament against the 10th-seeded University of Missouri (21-9) Saturday, 19 March at 4:30 MDT in Austin Texas.  (Sunday, 20 March at 12:30 pm NZDT.)
This week Purcell is consumed with basketball, but faith and family are what's most important. 
"My family are the greatest people in my life! They have unconditional support and love for me and I am forever grateful to them for that.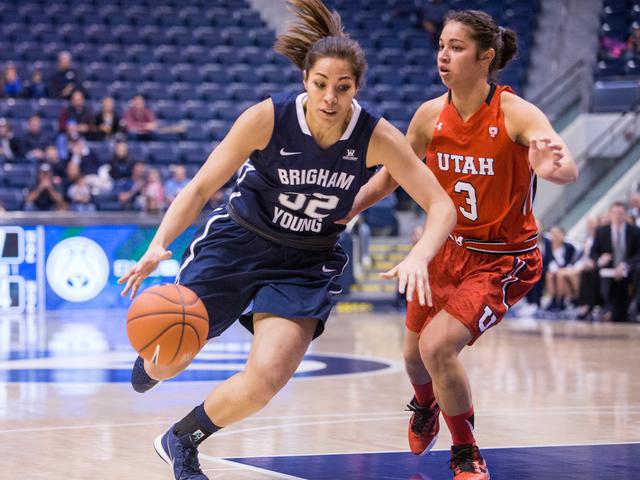 "I remember this one time when I first moved to Australia as a young teenager to play basketball and go to school. My parents and siblings told me that it was okay if I wanted to come home.
"They said they wouldn't be mad and they were so proud of me. It was then that I decided that I would do anything I could to make my family proud and live up to the potential that they all see in me."
Her family includes two older sisters who also excel in basketball, one a former player and one a current player for the Tall Ferns, the New Zealand women's national basketball team.
While far from home in Provo, Utah she is thankful to live with her brother Nic and his family. She says she meets a lot of people at BYU, but down time is family time.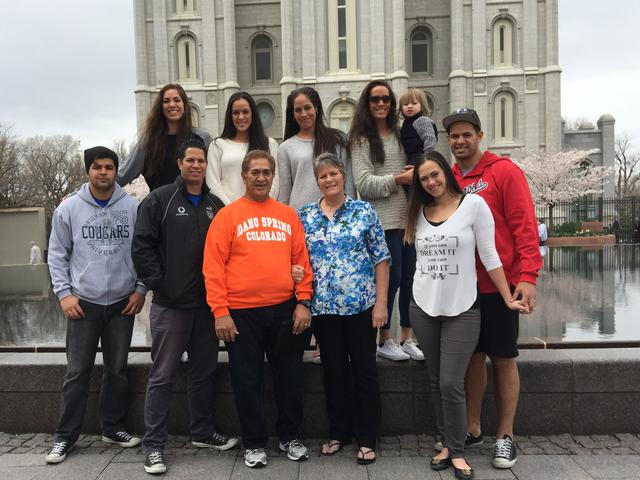 It's obvious to even the casual observer that religion is central to her and her family's life.
"The gospel of Jesus Christ is so important to me. It has helped me with huge decisions in my life that I believe if I wasn't a member of the Church I wouldn't have been able to make those decisions," said Purcell.
"The gospel has taught me to endure and continue to push through any trial that I face, and that the Lord will be with me as I go through my days!"
"My family, my parents in particular have encouraged my siblings and me to be an example of the teachings of Christ. So with playing basketball, my parents told me that was my gateway to share the gospel."
According to Basketball New Zealand, Purcell's basketball goals include being drafted to play professionally and playing for the Tall Ferns at the FIBA Olympic Qualifying Tournament in France.
"Hopefully I get drafted, which would be awesome! And of course play for the Tall Ferns and earn a medal! That'll be a once in a life time."