Elder Kevin W. Pearson, who is the president of the Pacific Area of The Church of Jesus Christ of Latter-day Saints, has been assigned a new responsibility at Church Headquarters in Salt Lake City, Utah, USA.
He and his wife Sister June Pearson have tirelessly served the people of the Pacific for five years. They say goodbye this week. 
The Church of Jesus Christ of Latter-day Saints has over 15 million members. The Pacific Area, one of 16 regions designated as Areas in the Church for organizational purposes, has a half million of those members, yet is among the largest geographically.
It includes the continent of Australia, plus New Zealand and all the island nations to the east up to and including French Polynesia. It includes Papua New Guinea on the west and all the islands up to and including the Marshall Islands on the north.
Elder Pearson's ministry took him, and often Sister Pearson, over expansive distances of the Pacific Area to large cities, country towns, and remote island villages.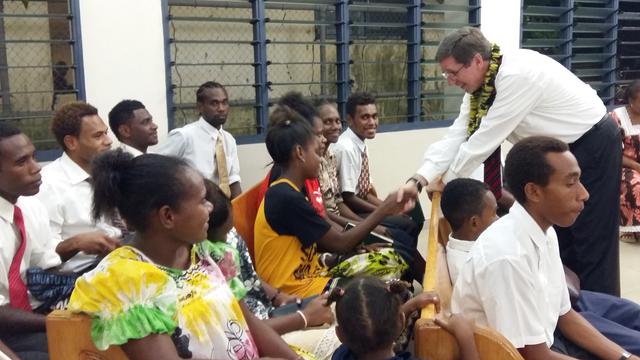 He has taught the Gospel of Jesus Christ in the homes of Church members, from the pulpits of the Church's modern meetinghouses and its isolated bush chapels, and in private meetings with government leaders and representatives of other faiths.
Although it is impossible to adequately communicate all the good Elder Pearson has done, and the people he has blessed throughout the vast Pacific as an ordained representative of Jesus Christ, the comments of Latter-day Saints in the island nation of Vanuatu help shine a light on some.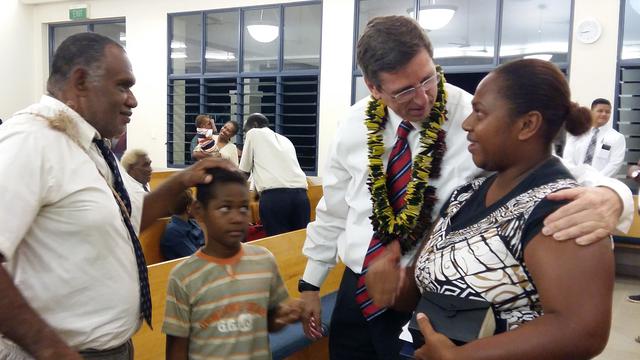 "I love Elder Pearson as a leader.  He speaks with great power and spirit.  When he visits Vanuatu, I feel our land is blessed. He gives us strength."  - Diana Sam.
"His a very good man.  He has sacrificed a lot to help anyone, anywhere.  His heart is open to everyone alike.  I love him and when he is around, you can feel the wonderful spirit he carries." –John Nicola
"Elder Pearson visited our family.  We were inactive for a long time.  But when he came to our home, he didn't mind how we lived. We were concerned and a bit afraid, but when he spoke we felt great love and peace.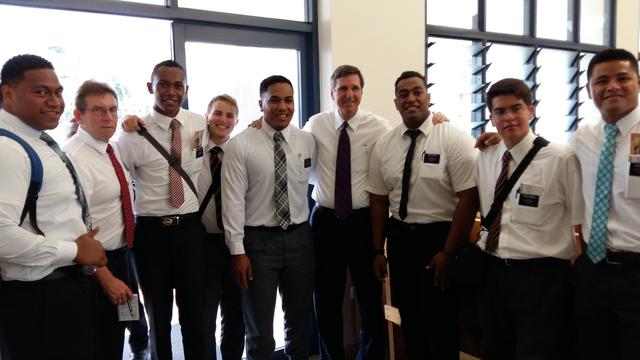 "He taught us about keeping the Sabbath Day holy and about paying tithing.  When he left, he blessed our home and our family and promised that if we keep these commandments we will be blessed.  Today we have witnessed this promise and we are grateful that Heavenly Father sent him to us.  We have committed to remain active in the Church." – Edna & Iauko Busai
"Elder Pearson is a man of great faith.  He speaks with the power of the Holy Ghost, both in [General] Conference and when he visits Vanuatu.  His teachings have made a big difference in my life." – Thomas Tokalolo
"He is a great leader. I love his talks. He knows which area to help and build us up.  For example, the area goals were inspired through him. I love the fact that we have been reminded to keep the Sabbath Day holy.  This is an inspired goal, because most of us Saints need it." – Annies Atkins.