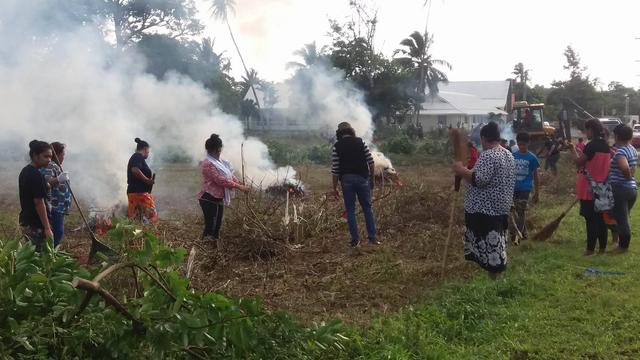 Locals in the Tongan village of Neiafu are appreciative of the service of members of The Church of Jesus Christ of Latter-day Saints who recently organised a community service day.
The cleanup is not only timely, ahead of a visit by His Majesty King Tupou VI and other dignitaries, it has also created a safer and more pleasant play area for local children.
Led by Neiafu Vava'u Latter-day Saint leader, Lutoviko Saipaia, a large group assisted in a cleanup of their neighbour's property on June 3, 2017.
The early morning work included rubbish removal, bushes being cut and carried away, sweeping and plowing to smooth off the top layers for participants to burn off the rubbish.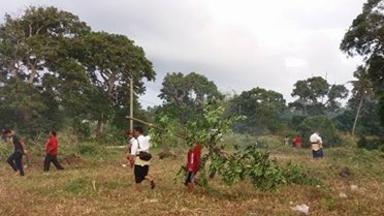 Many helping hands contributed to the joyful atmosphere as volunteers worked side by side.
The property that was cleared is located between Saineha High School and the LDS Neiafu Stake Centre (Church building). It's an area that had been neglected for a long time and was being used as a rubbish tip and to keep cows in.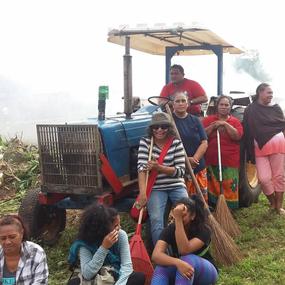 Local town officer, Vava Lapota, and the district officer, Ula Kaufusi, were visiting the area and willingly joined in the efforts along with the Governor of Vava'u, Lord Fulivai.
The Governor was checking on the preparations for His Majesty King Tupou VI and the Free Wesleyan Church annual conference and celebrations later in the month.
Town officials were appreciative of the beautification project.  "The area looks more beautiful and clean," said Lord Fulivai, as he commended the Neiafu Church members on a job well done.