Elder Kevin W. Pearson, General Authority Seventy and President of the Pacific Area of The Church of Jesus Christ of Latter-day Saint, along with his wife Sister June Pearson, spoke at a special meeting Sunday evening for all Church members who are single between the ages 18 and 30 – called Young Single Adults (YSA).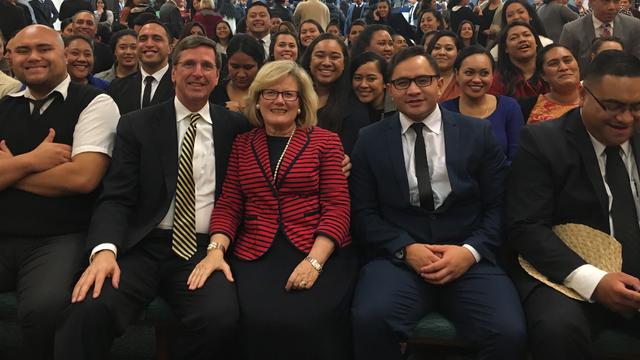 It was the final time they will address YSA in the Pacific Area as Elder Pearson, after five years in the Pacific Area Presidency, has been assigned a new responsibility at Church Headquarters in Salt lake City, Utah, USA.
"Tonight I want to remind you of your greatest dream, your fondest dream," said Elder Pearson to begin his remarks.  "I remind you of something you have always known.
"You and I are beloved sons and daughters of God.  We are all born of perfect parents. Each of us has a personal relationship with Father in Heaven, and our Heavenly Mother, and Jesus Christ."
"Before we came to Earth, Heavenly Father made us a promise: 'You can be just like Me. I want to give you everything we have. You can be like us.'
"That is the promise.  There is nothing that can be sweeter than that!"
He assured those in the congregation that when they left Heavenly Father for earth "we left to seek the promise."
Coming to earth without a memory of our past was necessary for us to prove we would do all the Father asks of us, according to Elder Pearson.
He assured his listeners that all of God's children lose their way, to varying degrees throughout mortal life, when the focus is on "what the world tells us is important."
Elder Pearson asked all to try and remember "our former life – you can feel it inside."
"And remember we are not left alone in this world to seek the promise.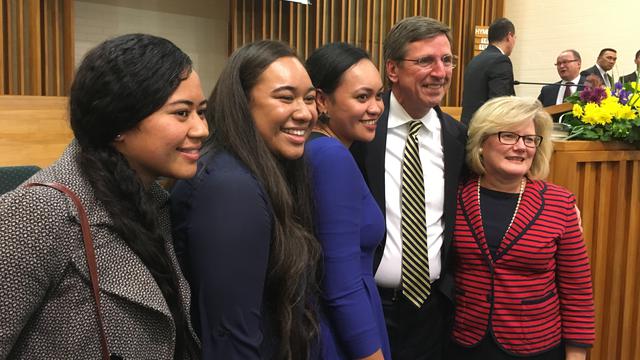 "We can pray to the Father in the name of Jesus Christ. If we align our lives with the Saviour our prayers will be answered.  And when we are baptised the Father sends the Comforter, the Holy Ghost.
"Most importantly Heavenly Father promised He would send a Saviour.  With the Saviour, impossible becomes possible, uncertain will become certain."
Satan's entire motivation is to make us lose the promise, according to Elder Pearson. 
"The promise can only come to those who keep God's commandments. Those cannot, and do not, shift with societal trends."
However, he said none is outside the reach of the promise if they will turn toward the Father and Jesus Christ.
"There is a good chance we will never see each other again," he said to the YSA.
"If you don't remember anything else, I want you to remember the promise. 
"Do not forget the purpose of life," he counselled.  "A life without the promise is a life without purpose."
"It lies within each one of us. Within you is the promise of salvation and exaltation.
Then in conclusion he pleaded with those in attendance who he has served with all his heart for the last five years, "please don't lose your way."
Prior to Elder Pearson's remarks, Sister Pearson addressed the congregation.
"My life has forever been touched by the people of the Pacific," Sister Pearson said beginning her remarks.  She then expressed her love by encouraging those in attendance to prepare now for their future by being a little more than they are now, giving a little more.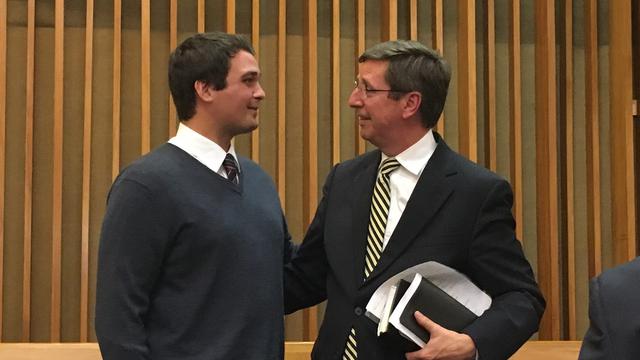 "I challenge you to give 10 percent more when studying the scriptures, being on your knees praying and serving.
If you do a little bit more, the Lord will bless you a whole lot more."
She promised the YSA that if their attitude is positive, they show gratitude daily, and stretch themselves just 10% more, the Lord will prepare a way for them and their future righteous goals.
"You are the rising generation!" she declared as she concluded. "We are counting on you!"
Prior to the words of council from Elder and Sister Pearson, two Church members spoke who have recently returned to Auckland after serving as full-time missionaries for the Church. Sister Olivia Naua, served in the Philippines and Mahonri Leofo served in Australia.
They both shared with the congregation the personal blessing of serving as a missionary and encouraged all in attendance to always be missionaries, to share the Gospel of Jesus Christ with others.
Elder Paul R. Coward, local senior Church leader who conducted the meeting, expressed his affection for the Pearsons. "General authorities come and go and they are all remarkable, but there is something special about Elder and Sister Pearson."
"We love Elder and Sister Pearson," he said.