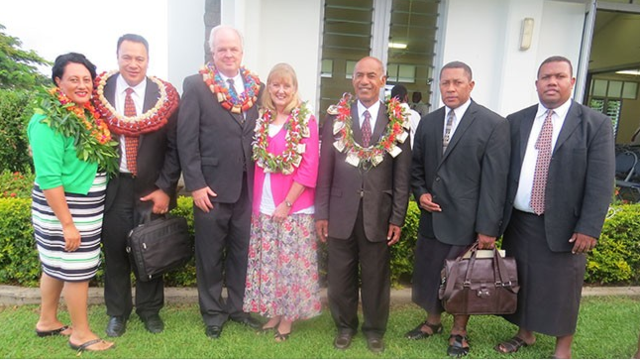 President Alpiate Tagidugu, local Latter-day Saint leader over the Nausori, Fiji congregations, has waited and worked many years to have a church building in Davetalevu.
With over 4,000 Latter-day Saints in the area and attendances on the rise, their faith and sacrifices have been rewarded.
Today the beautiful chapel on the hill provides a place of refuge in multiple ways: a quiet place of peace and worship for members; a beacon for mariners in a dark stormy night; and an evacuation centre in case of a natural disaster.