Members of The Church of Jesus Christ of Latter-day Saints attended last weekend's (26-28 February) New Zealand Interfaith Forum in Auckland.
The 11th annual event was hosted by the Auckland Interfaith Council, which is led by Mrs Ruth Cleaver. The theme of the forum was "Building Bridges, Hearts, Communities, Humanity."
Participants represented a number of churches and faith communities including The Church of Jesus Christ of Latter-day Saints, Catholic, Anglican, Bahai and Muslim.
New Zealand Race Relations Commissioner, Dame Susan Devoy, was one of the guest presenters.
An interfaith choir, including a Latter-day Saint conductor, Maylene Rakena, performed for forum participants.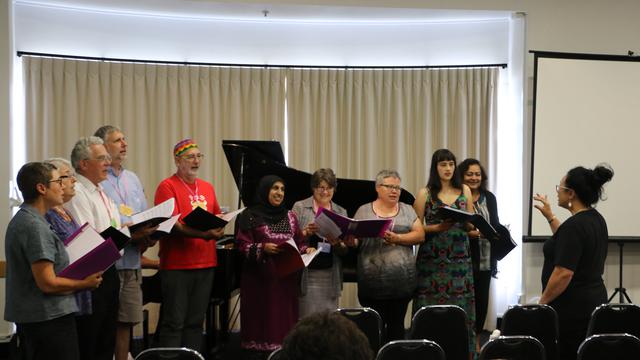 Mark Stinson—a member of The Church of Jesus Christ of Latter-day Saints who attended the forum—said presentations and discussions "focused on the need to build mutual awareness of those with different beliefs, embrace commonalities and respect differences."
"In many countries around the world," he said, "religious intolerance is fostered which can lead to violent expression. Those present felt blessed that this is less of an issue in New Zealand, although there are simmering issues here, as in other parts of the world. By understanding and respecting the faith and culture of others, such negative outcomes can often be avoided."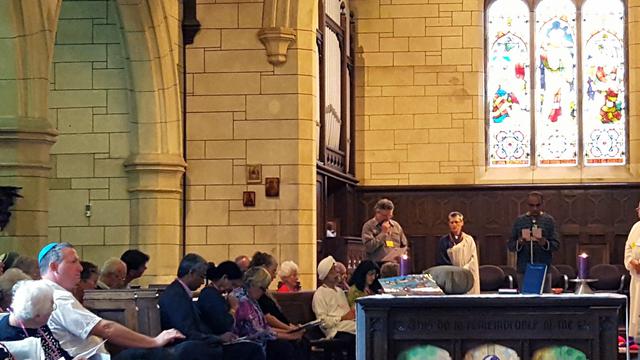 He added: "Once networks are established and friendships have grown, participants can look for ways to work together for the benefit of each party and for wider communities. This could be short-term charitable activities—such as disaster recovery relief—or more enduring human development efforts such as those that promote self-reliance."

Stinson said that the conference reminded attendees of the powerful positive influence of religion and faith.

Mormon Newsroom states: "A respect for the diverse beliefs and unique contributions of all the world's faiths is one of the hallmarks of Mormonism. From the earliest days of The Church of Jesus Christ of Latter-day Saints, Joseph Smith elevated the principle of religious liberty and tolerance: 'We claim the privilege of worshiping Almighty God according to the dictates of our own conscience, and allow all men the same privilege, let them worship how, where, or what they may' (Articles of Faith 1:11)."

Read more about Latter-day Saints and interfaith relations.